Best Tattoos To Cover A Scar
Sunday, Aug 15, 2021, 7:22 pm
1.Any Scar

Even red angry looking scars are gone in an instant, or so it seems. Looking closer the artwork and colors this probably took the artist a long time to complete. The result is perfect.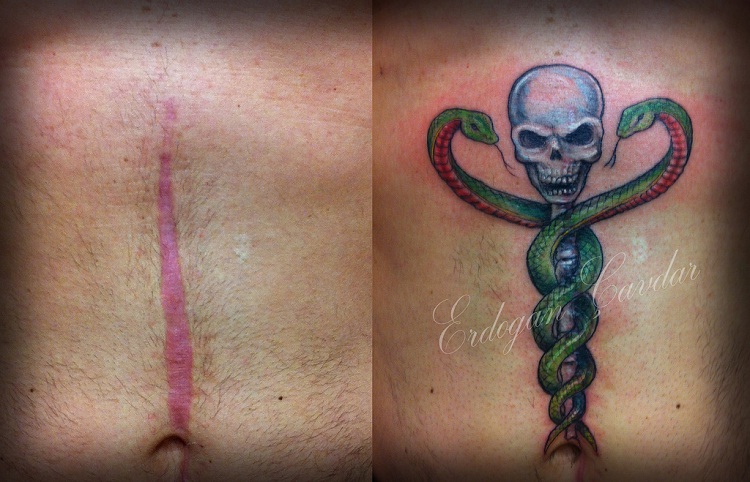 2.Armor

The scars on this persons arm is barely detectable after placing this shield across it. For whatever reason the scar was covered the shield certainly looks strong and could even make them feel safe.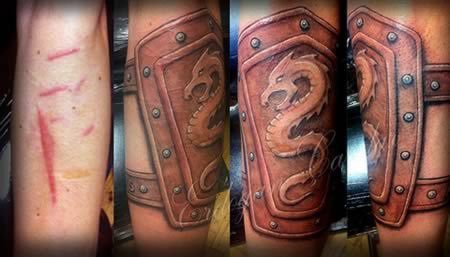 3.New Ways

A person into self harm can recover and perhaps this reminder to love herself will prevent her hurting herself again. This rather poignant photograph shows this better than anything else.