Amazing Painting Tattoos
Monday, Jan 25, 2021, 7:05 pm
1.Dali Disintegration of the Persistence of Memory

The painting itself is amazing, but just how good does it now look as a tattoo? Of course it needs the entire back in order to get the space to do it justice and boy has the tattoo artist done a good job with this.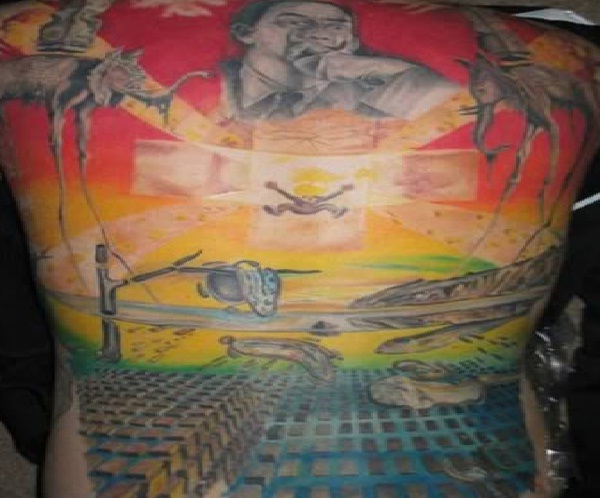 2.Beardsley The Peacock Skirt

This may not be the most famous of paintings, but just look at how cool it is as a tattoo. There is actually something quite beautiful about it all and you would be forgiven for thinking that the painting itself was just made for this very purpose.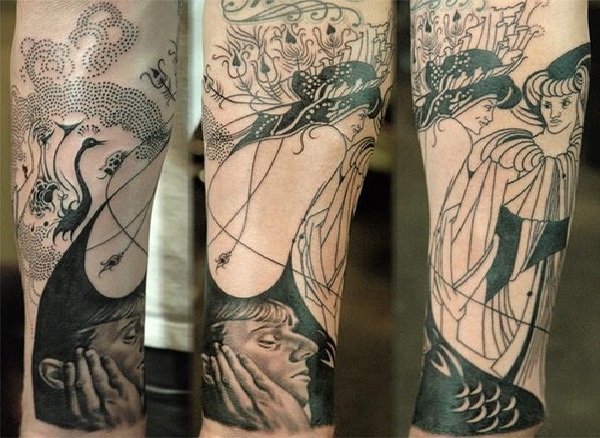 3.Klimt's The Kiss

Ok so this has quite a modern feel to it, but the detail in this tattoo is actually very impressive indeed. You only have to go and check out what Klimt did in the original to fully appreciate this tattoo and understand just how long it must have taken to have it done.