12 Amazing Pokemon Cosplays Ever
Sunday, Jul 10, 2022, 11:59 am
Pokémon is one of the most popular media franchises. From games to TV shows, everything that's related to Pokémon is extremely popular. Pokémon is one of the very few media franchises that are popular in almost all parts of the world. Admit it; we all grew up playing Pokémon games and watching the anime shows. So what else can be a better choice than a Pokémon for a cosplay event?
A costume is all about its power to attract people's attention. Of course, people notice you when you are the only person with a costume, but to stand out at a cosplay event, you need to look very, very, special and unique.
Why Pokémon characters make better cosplay ideas? Firstly, there are many Pokémon to get inspiration from; approximately 721 of them to choose from. At least 30 to 50 of them are very popular. Secondly, Pokémon costumes are very easy to make. You don't need to invest significant time or money making a costume. Check these 12 amazing Pokémon cosplays to see how good they are, and understand how easy they can be to make.
#7 Arceus Costume


Arceus is a 4th generation Pokémon. It was first introduced in 2009. Its Pokedex number is 493. Arceus is a multi-type mythical creature that looks like a centaur. It is one of the most weird-looking Pokémon. According to Pokémon mythology, Arceus is the one that shaped the world with its 1000 arms. The Pokémon was born even before the universe existed.
As you can see from the picture, the girl was wearing Arceus costume. Arceus has complicated looks with the golden body-wheel and hooves. Obviously, it is little difficult to make Arceus costume but the girl in the picture managed to do it anyway. The costume is indeed amazing. Isn't the girl looking like Lady Gaga?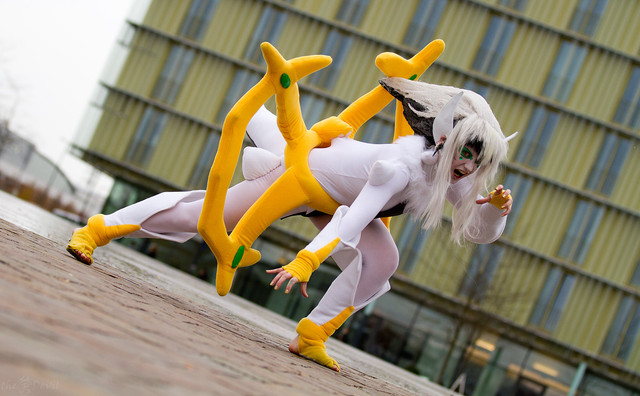 Report