24 Creative WWF Ads
Saturday, Mar 27, 2021, 8:25 am
1.What Size Coat Will They Be?

When you look at these animals you see beauty, but some people see fur coats and dollar signs. To them, these wonderful animals are just a means to an end. They are killed and skinned for their fur, then tossed in the trash. There is no reason to kill leopards, no sane reason.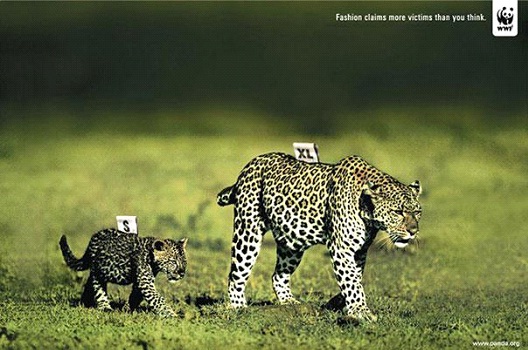 2.What If That Were Your Baby?

What if your baby had a shell on its back and someone was about to cut them out of it? Wouldn't you do anything to save them? Of course you would. Well, a mother turtle really can't fight back, but we can do it for her. For all the mothers out there, no matter what species, let's stop the killing.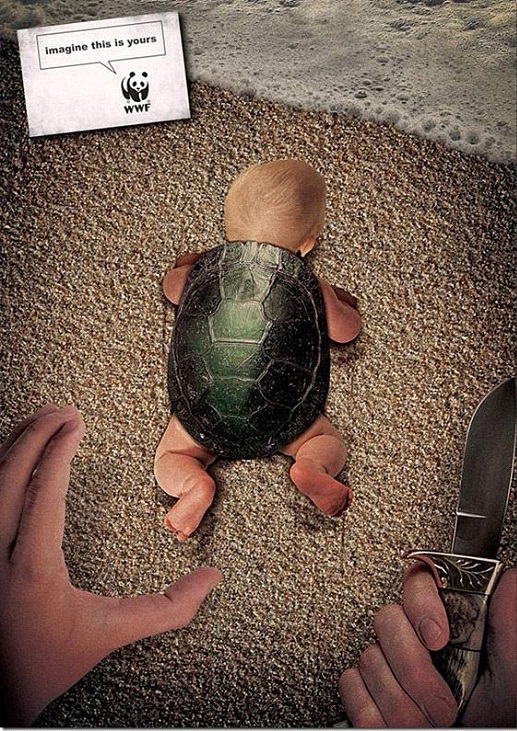 3.Would You Want Your Baby's Head Mounted?

We think nothing of seeing a deer's head mounted on a wall, yet if that were a person, or ever worse, our child's head, we would be outraged. It's a barbaric practice to mount the head of any living thing onto a wall like a trophy. They are not trophies, they are living creatures.