Funny Wifi Names
Sunday, Aug 15, 2021, 8:31 am
1.Why the flamingos?

You have to question what this fascination is about flamingos in this area because it looks like two people are allowing them to dominate their wifi name. The other question has to be where they have gone in the first place?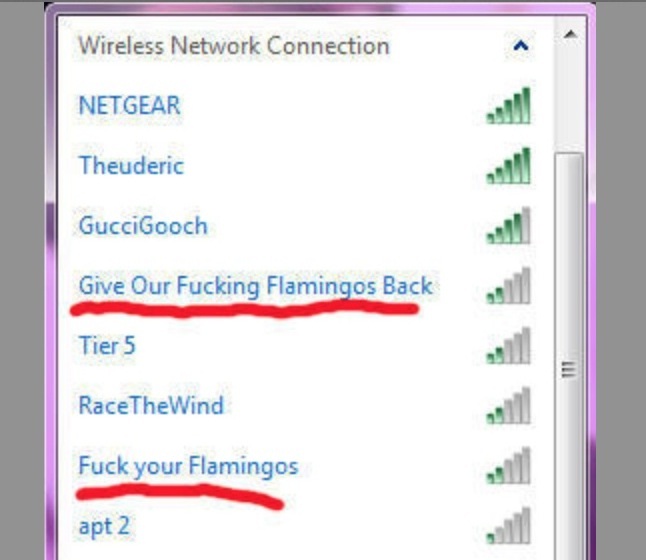 2.Must be small wifi

Well this particular wifi connection is as weak as it can possibly be, so it does not really say much for the power that their penis has. In all honesty they should be ashamed of themselves now.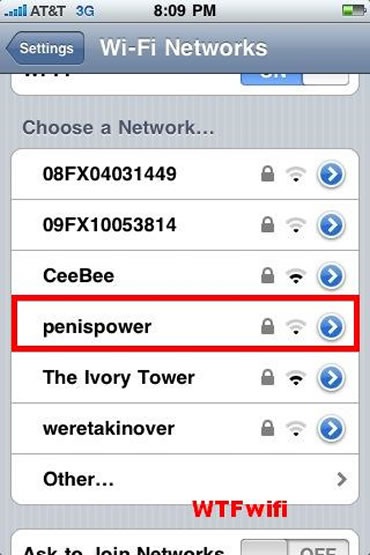 3.Is that a boast?

So do you think that by calling your wifi this name you are trying to show off and boast about something with yourself or are you just being silly? In this instance it is better if you are just showing off.