15 Worst GTA Logics That Are Actually Funny
Tuesday, Jul 5, 2022, 1:42 pm
Grand Theft Auto (GTA) series is one of the most popular and bestselling video game series ever. The first ever GTA game was launched in 1997. Although the game didn't have great graphics, it still became one of the bestselling games of its time. Rockstar North, the company that makes GTA video games, grabbed the world's attention with the release of Grand Theft Auto: Vice City in 2002. GTA: Vice City is one of the best video games ever made. The game was followed by Grand Theft Auto: San Andreas in 2004. Most of us might have already played the game. The gameplay, story, graphics and game dynamics are great, but some game logics make us mad all the times! Here are fifteen such worst GTA logics we all found weird and funny!
#1 Tommy Can't Swim!


GTA Vice City is a good game with decent graphics, but one thing that disappoints all the game fans is the Tommy's inability to swim. When someone can drive a helicopter in a video game, why can't he swim?! Of course, you can swim using the health cheat, but that's not how a game is supposed to work. Thankfully, the lead character can swim in all the games that were released after Vice City.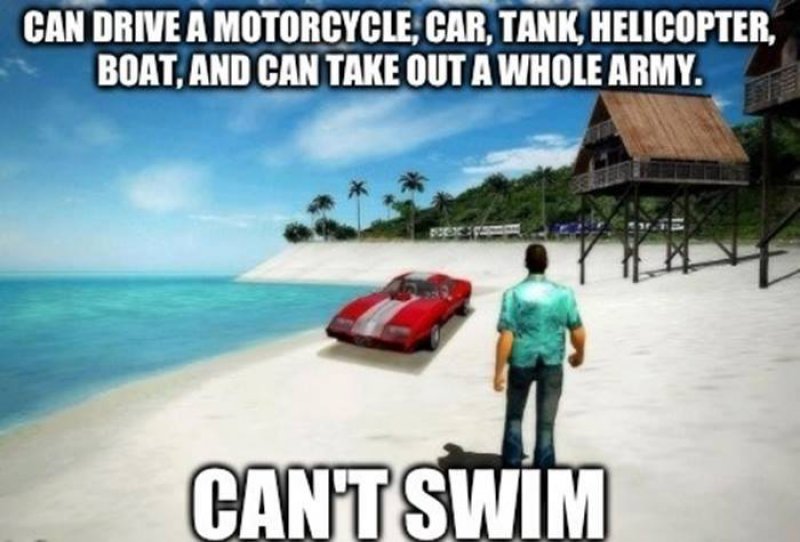 Report