Wackiest Pants
Tuesday, Aug 17, 2021, 12:42 pm
1.Anatomically Correct Pants

Hey, why hide it. If you've got it, flaunt it. This guy lets it all hang out with these anatomically correct dress pants. The question is whether the pants are all him, or if they've been "enhanced." Either way, this guy looks happy to see all of us, and is strutting his stuff for all to see.
2.Action Pants

Lights, camera, action. That's what these pants say to anyone who sees this person walking away. A budding actor, producer or director? Maybe, maybe not. It's hard to say who is wearing these pants, but whoever they are, they want to be noticed for their creativity, and they most certainly will be.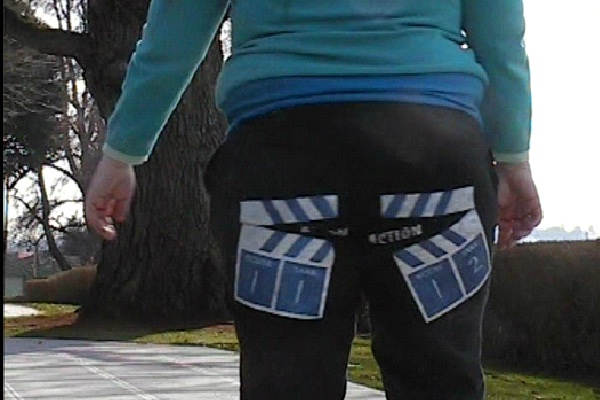 3.Owl Butt

There are many cute names for the butt, but owl isn't one of them. The owl is regal and known for being wise, but this owl is relegated to be on someone's backside. No wonder he looks so annoyed, his nose is inching up this man's butt crack with every step he takes.