People Caught Having Fun At The Museum
Thursday, Aug 12, 2021, 8:35 am
1.Line Dance

The statue really does look to be doing a line dance. What a great interpretation by the two girls who assume the same position. It makes for an excellent picture to remember their trip to this museum. Forget the old standby photos where people just pose next to a statue like they are going to the prom.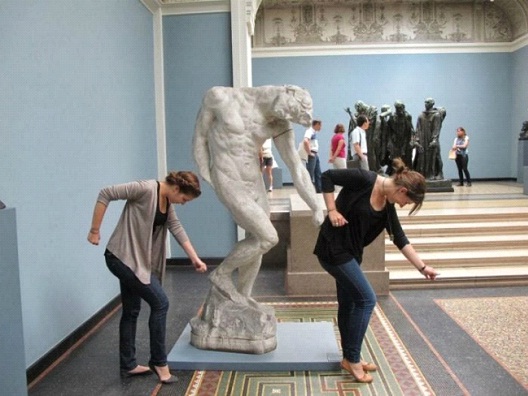 2.Men Can Be Demure Too

Did someone tell this guy that he looked like this painting, or did he figure it out by himself? Either way, he really does resemble the woman a lot, from her bone structure to her nose, her mouth shape and even her eyelids. Could she be his ancestor from long ago?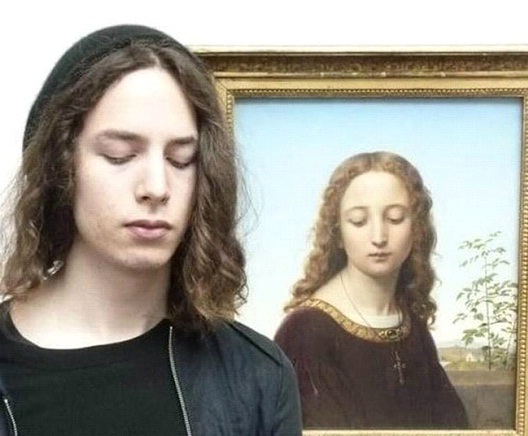 3.Check Her Out

It looks like the statue and the guy both see a woman they like. Their jaws hanging open and their eyes bulging out says it all. A great shot that looks very realistic. This guy is going to have a lot of fun comments after he posts this on his social network.