Hilarious Wedding Photos
Sunday, Jul 3, 2022, 7:33 pm
1.Who wants to eat a big burger?

Ever been to burger king? this one is just king of kings... Who needs a wedding cake when you can have a big burger for your wedding, what an awesome way to celebrate your wedding :)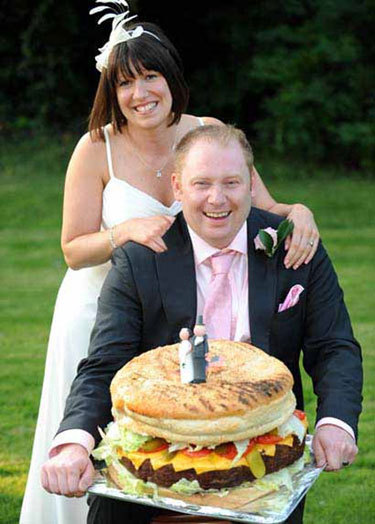 2.Now you can strike the ball!!

And now you can strike the ball.. Playing golf on your wedding is just plain crazy, how can someone think of it in the middle of your wedding? Oh well, wish you both a happy married life...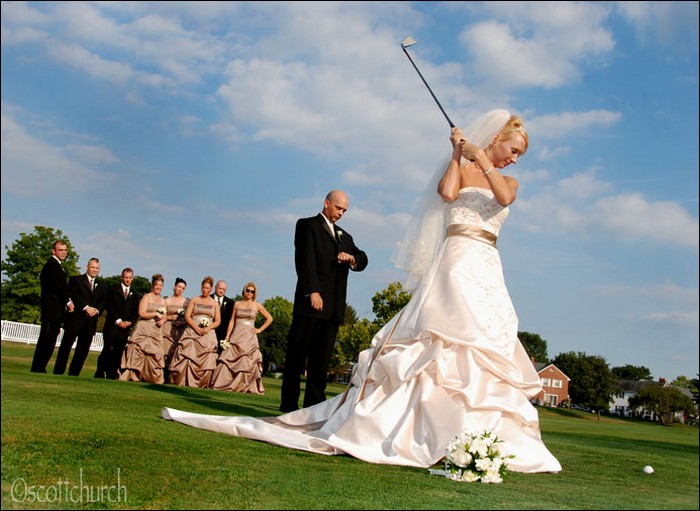 3.Bride goes upside down

This wedding photo is plain crazy, I mean what are they trying to do? Is she drunk? either way, that would be the last thing to do on your wedding day...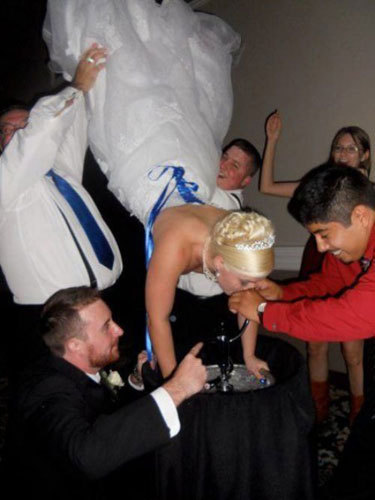 4.Wedding Kiss like a dog?

*facepalm* This guy really needs to learn how to kiss especially on your wedding day otherwise it can be a total disaster like this one...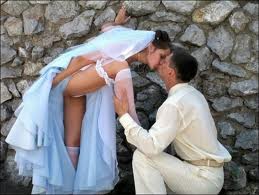 5.Scary wedding photos

What can be more scary than wearing a vampire and witch costume on your wedding day, huh? Your mind must be boggling with some crazy ideas now, isn't it? well, if you are not married yet then you can try this one to make it a memorable day :)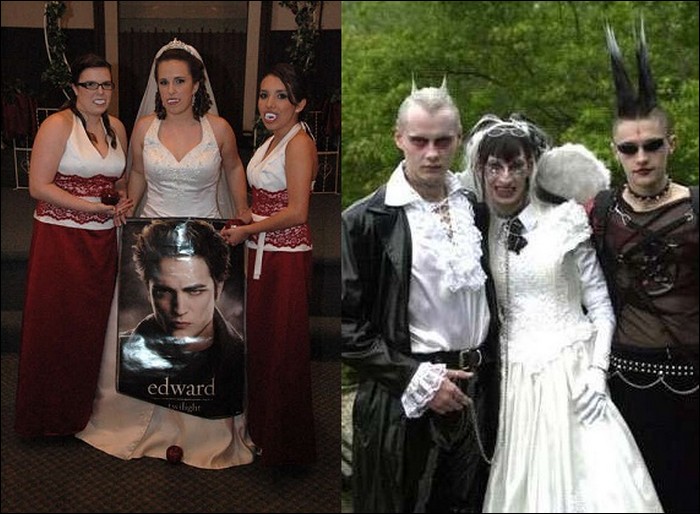 6.Superheroes in your wedding?

Superheroes in your wedding? that sounds crazy isn't it? yeah what can make your wedding day more memorable than your husband wearing a superman costume? well, that's what we call an awesome wedding...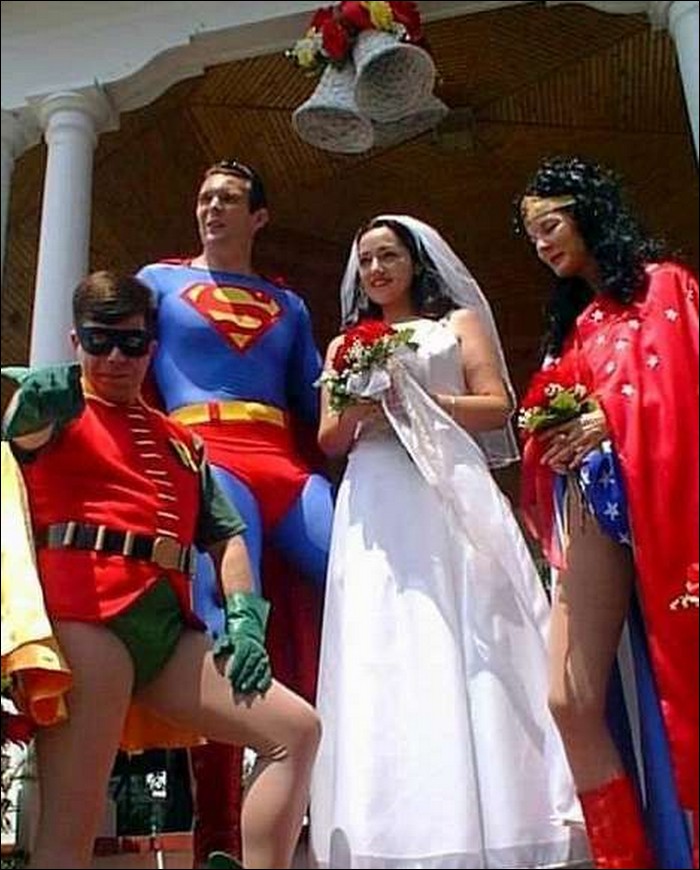 7.Dog man's best friend...

As it's always been said a dog is man's best friend. Well, this picture does shows that. Look at how innocently he is trying to save the guy at the very last moment to escape the prison life :D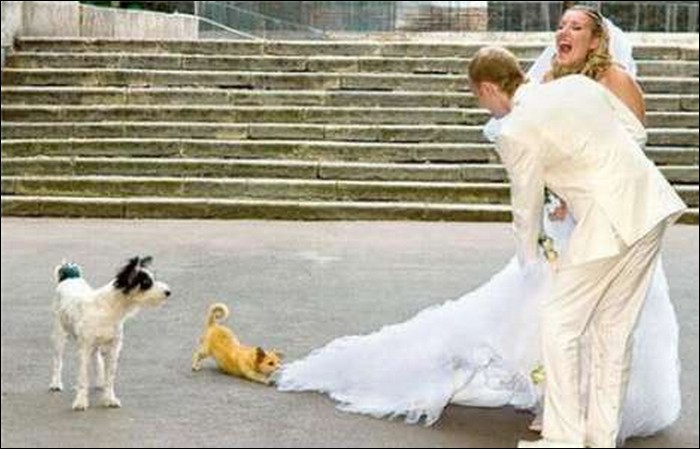 8.Are those melons?

This lady might not be aware of what the photographer is doing or may be it was just a coincidence but the outcome was truly hilarious...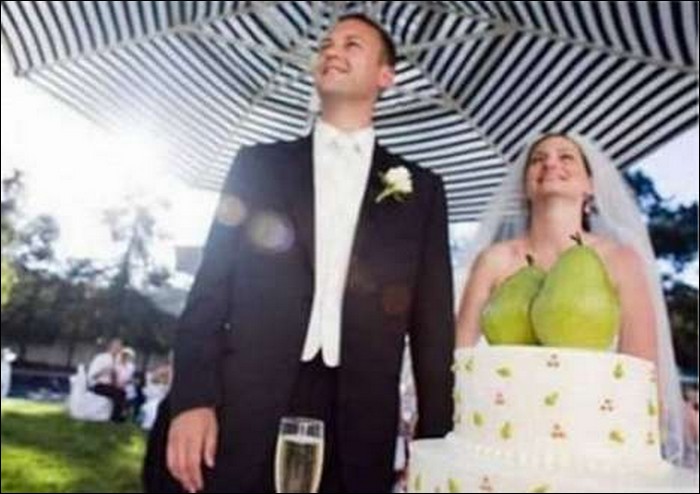 9.Jack, I wanna fly...

This bride seems to be fond of flying. I mean what could be the best occasion to lay on your husbands feet and fly? lol This is one of the most hilarious and stupid wedding photos one could have...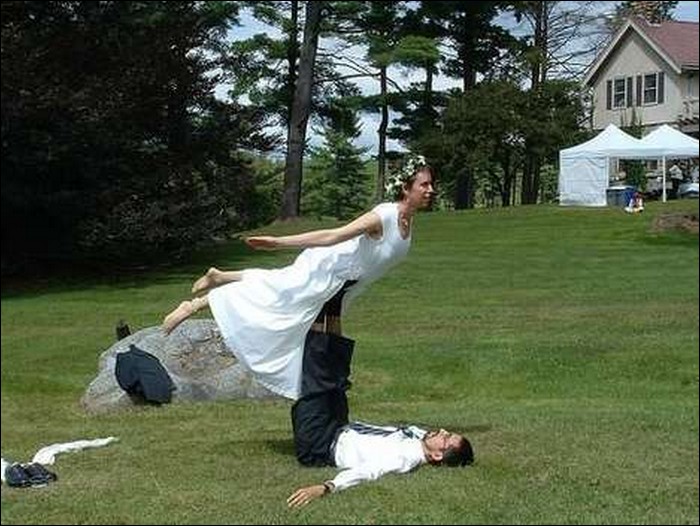 10.Take that you idiot

Have you been so irritated on your wedding that you wanted to kick your husband? i know you won't do that but this lady is either too angry or just showing off her fighting skills. At least she warned him before getting into the bond though...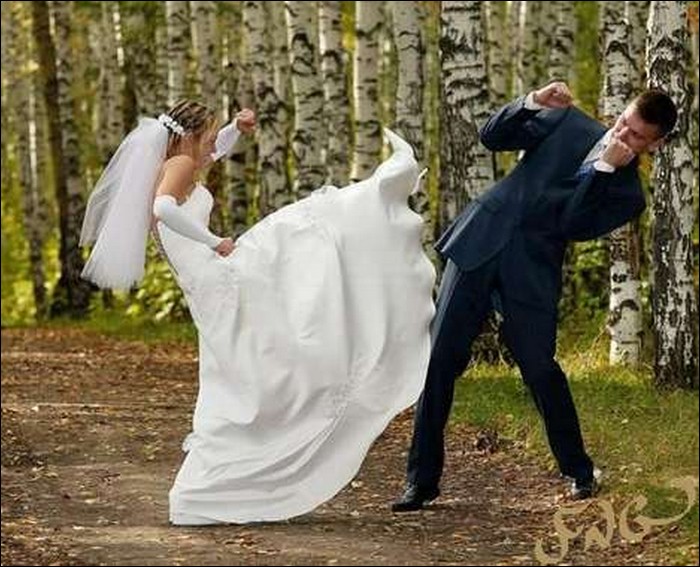 11.Show up your legs bride...

Have you ever been asked to show your legs on your wedding day? yeah i know it's gross but not for this one, she seems to be fine with it.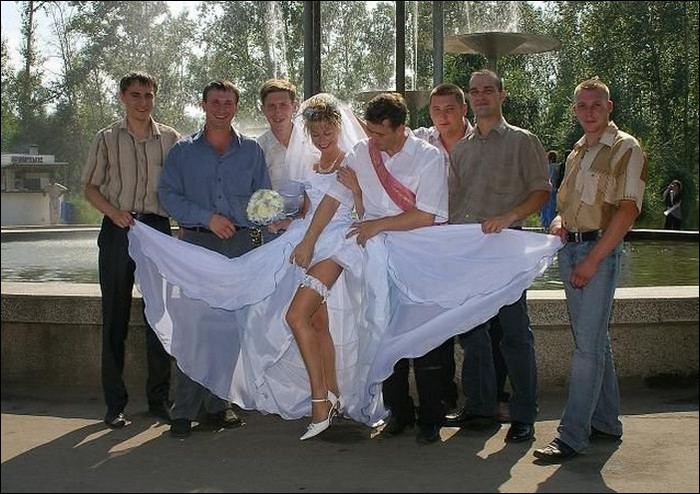 Report