15 Hilarious Walmart Pictures That Will Make You Say WTF!!
Sunday, Mar 28, 2021, 11:15 am
If you want to see hippies, weird people, wacky dresses, bizarre things, Walmart is one right place to check in! The Walmart stores in the United States have a bad reputation all over the world for letting in some weird people. In fact, Walmart customers are a popular American stereotype. If you ever visit a Walmart, particularly among the ones that are situated in the North, you are more likely to understand that the Walmart stereotype is actually true. Here are fifteen hilarious Walmart pictures that make you laugh hard!

#6 Trolley Granny


Yes you are seeing this right. This woman, who really should know better, is being pushed around the store inside the trolley. This is something you stop doing as a child, but she clearly could never let go of that particular treat and is continuing to do it to this very day. She looks a bit started at having been caught, but then she is probably used to people staring at her.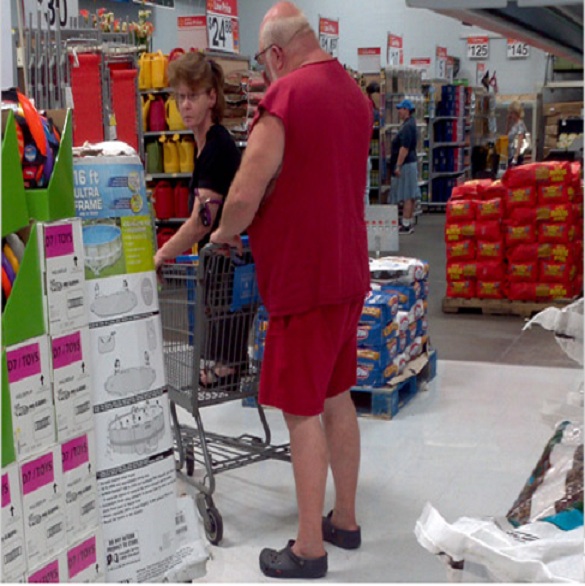 Report