15 Funny Redneck Marriage Photos
Tuesday, Aug 17, 2021, 6:51 am
Redneck Check: You have a house that is mobile and have half a dozen cars that don't work. If you are a redneck, buddy, you will not find this list amusing at all. If you think you aren't a redneck, keep reading. What you are about to see on the topic are 15 funny redneck wedding pictures that give you an unambiguous idea of what it likes to be a redneck bride or groom. Brace yourself to see fat girls, hunter chicks, shirtless men, skirt-lifting ladies, and of course a lot of guns and big a*s trucks!

4.A Small Man, Fat Bride and a Big Tractor

Why use cars when you have awesome tractors? This happy couple who are posing on top of a tractor are the perfect example of what redneck marriages are really like. On the lighter side, the tractor looks like more of a good match to the bride than the man in this picture.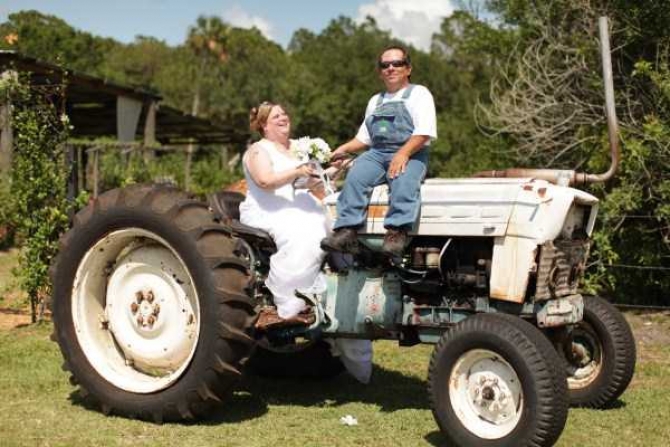 Source