Funny Exam Answers
Tuesday, Aug 10, 2021, 11:47 am
1.Well you said heavy metal

This shows an intimate knowledge of heavy metal music, but sadly it is not the metals that they are talking about in this chemistry exam. Sadly they were told it was the wrong answer, but hey at least they tried.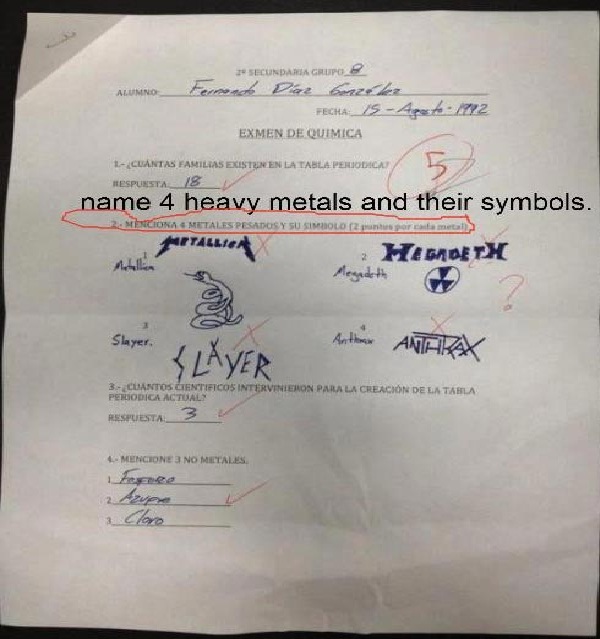 2.Great stuff

This is another example where the answers are actually smarter than the real answers and for that reason the person that put them there should be celebrated rather than told they were wrong. They are cleverer than the teacher perhaps realizes.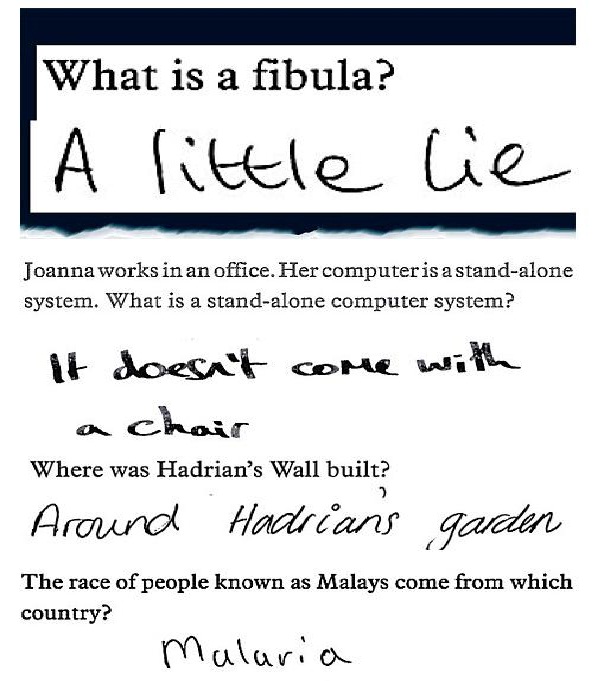 3.You wanted a description

You wanted a description of the graph and boy did you get one. This is somebody that does not actually understand what the answer could be, so tried to get out of it by going completely over the top with the wrong answer, but 10 out of 10 for being creative.