12 Funniest Internet Explorer Memes Ever
Saturday, Mar 21, 2020, 6:45 am
Imagine you were Bill Gates. You are the world's richest person. You own the world's most dominant software company. Everything's great, but there's one thing that makes your company a laughing stock to millions. Oh yes, we are talking about the Internet Explorer browser! What would you do to make the Internet Explorer people's favorite browser? Forget it; it will never happen! Microsoft has been trying its best to make Internet Explorer a better browser and stop it from being a butt of all jokes on the web. Take a look at these 12 funny Internet Explorer memes to see how badly people mock IE on the internet!

#3 Million Dollar Question

Internet Explorer is on this list of choices, along with other web browsers, only the question asks which one is NOT a web browser. This woman looks young enough to have never used Internet Explorer, so she will probably choose that as her final answer, and win the question.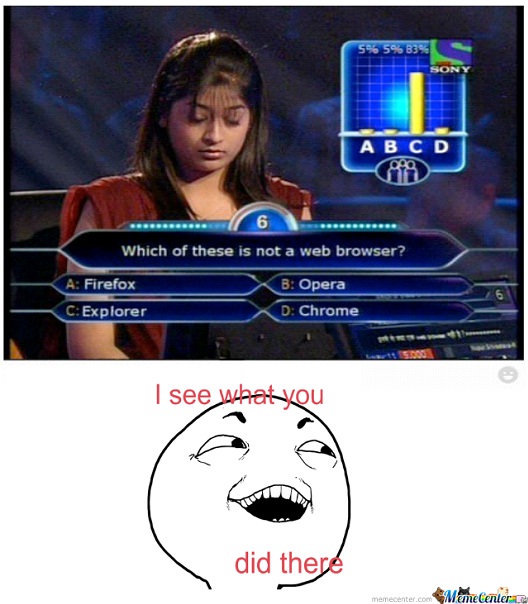 Report