12 Pictures That Show Facebook Design Changes Over The Years
Tuesday, Jul 5, 2022, 10:07 am
Not feeling old yet? Check this nostalgic topic and you will understand how old you have become! Facebook was founded in 2004 by Mark Zuckerberg, who was then a 20-year-old guy. Most of you guys were in your teenage back in those days. Although people were extensively using the internet a decade back, the web technology was very naive. Like many other websites of that generation, Facebook too wasn't a feature-rich website. Hey, jump in our time machine! We will take you back in time showing how Facebook has evolved over the years!

#2 2005 - Accessible Only To College Students


Facebook was called THEFACEBOOK.COM back then, and it was developed primarily as a social networking website for Stanford University students. Mark Zuckerberg later planned to make the website available for all the Universities in the United States and around the world. Thereafter, he made the website available for the public to use. As you can see in the picture, the early versions of the social networking website looks very simple and lacks many of the present day features including timeline, newsfeed, Pages, and even robust advertising system. Facebook has never stopped making changes to the website over the years.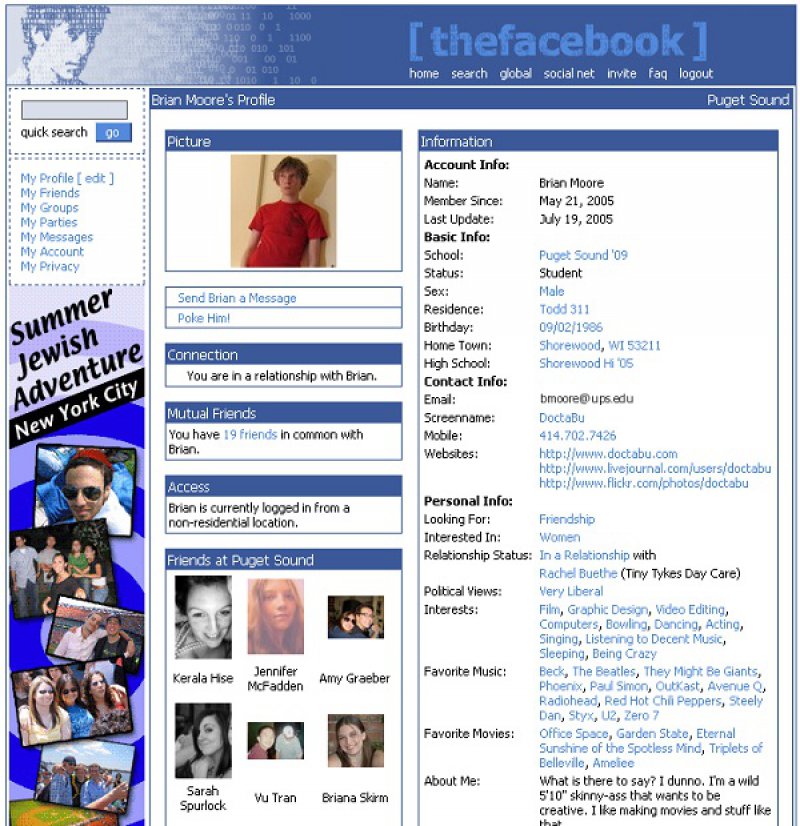 Report