15 Tricky Riddles That Will Make You Scratch Your Head
Saturday, Aug 29, 2020, 5:37 pm
Hey, let's test and find out how sharp your brain is! This topic gives you an excellent opportunity to test yourself and see where you stand when it comes to solving problems. The following 15 tricky riddles need brains with sound logic to crack them. They sound like they are very tough to unravel, but in reality, they are not! Read each riddle, try to solve it, and scroll down for the answer only if you are unable to crack it. Count how many riddles you managed to solve. Don't forget to challenge your friends as well!

10.Answer This Difficult One

A man wants to enter an exclusive club, but he doesn't know the password. Another man walks to the door and the doorman says 12, the man says 6, and is let in. Another man walks up and the doorman says 6, the man says 3, and is let in. Thinking he had heard enough, he walks up to the door and the doorman says 10, he says 5, and he isn't let in. What should he have said?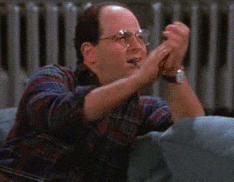 Answer: The other people were telling how many letters were in the number. TWELVE has six letters. SIX has three letters. The man should have said 3, because TEN has 3 numbers.