12 Creative And Funny Doormats Ever
Monday, Jul 4, 2022, 8:59 am
A doormat is something we are least likely to take a closer look at when we visit someone's home. The reason is obvious! What's there in a doormat to look at anyway? We thought the same too until we saw these 12 funny and creative doormats! A doormat can be a style statement. It can show people how cool as a person you are. It helps tell your visitors your unique shopping sense, be it buying precious jewelry or a cheap doormat! Check 12 of the best creative doormats that you can buy on the internet.

#9 Ring Doorbell And Run


If you don't mind being a personal trainer to a dog, then you should run if you see this doormat. This doormat is intended to be a joke, but you can never be too careful when it comes to people who have dogs. As hilarious as this doormat is, it would be tragic if the message on the rug turned out to be true.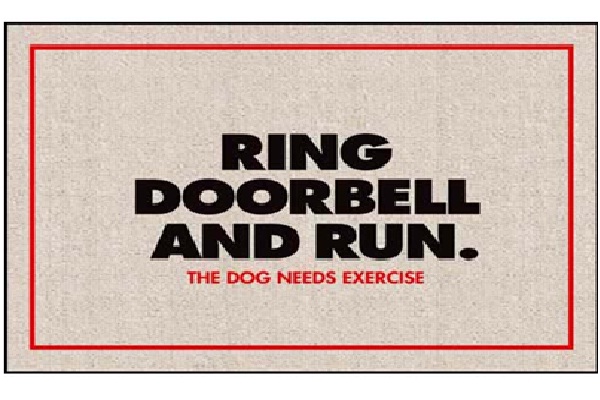 Report