Brilliantly Clever Billboard Ads
Sunday, Mar 21, 2021, 6:51 pm
1.See it works!

Nothing is going to boost your confidence as much as seeing a product working and that is the idea that is being put across by this billboard. The concept of it being held up by the very same tape that you are going to buy will make sure that the product stays in your mind.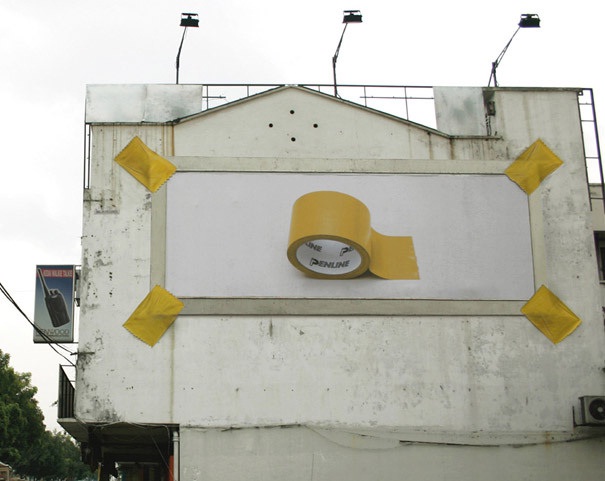 2.Interactive

The way in which this billboard has managed to also use part of the car park is certainly very effective and it does show that there are some clever advertising people out there. How many people will now avoid parking there though? Surely nobody believes that their car can be covered?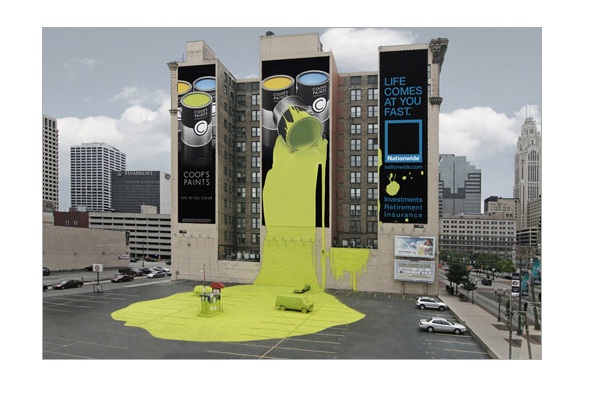 3.Mind blowing

This is the kind of billboard that is going to freak you out because it just looks as if this person is playing a giant game of Jenga, but with an actual building. Ok it just involves them sticking on an extra part at the side of the building, but it is very effective with what it is trying to do.