Best Meanwhile In Sweden Memes
Tuesday, Aug 17, 2021, 7:45 pm
1.That is how you clean the street

Well the Swedes are famous for not being prudish, but surely this is taking it a bit far when it comes to sweeping the street? Surely frostbit is a distinct possibility and you do not want to have that on those parts of your body.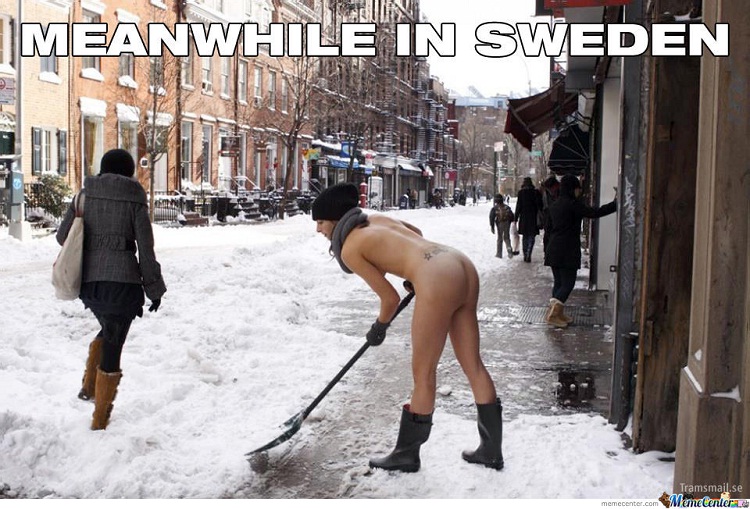 2.Still able to dine out

Well some snow is not enough to stop the Swedes from dining outside because surely this is just like a summers day to them? Hey one guy is even just wearing a shirt and boy is he a brave soul?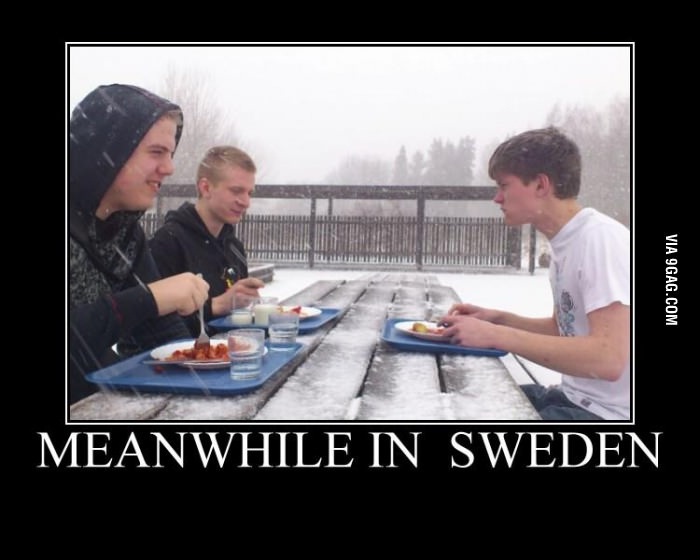 3.That snow has got deeper

Well that snow really has got deeper and this guy appears to be in a spot of bother as well. You just better hope that he is not a giant or you have a lot of digging.