Amazing Body Hair Art
Friday, Mar 26, 2021, 7:05 pm
1.The wine glass

Some people would probably refer to this as the wine glass and you can see why. It is certainly very angular, but hey the guy looks to be very proud of it and perhaps that is the most important part?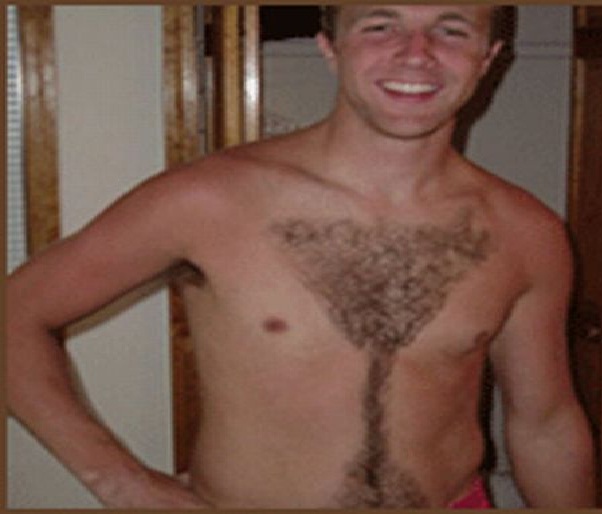 2.Patriotic

Well this is taking patriotism to a new level because very few guys would end up getting the flag shaved into their chest like this. The only problem is that the top of the flag has gone a bit strange, but then that is probably due to his nipple being in the way.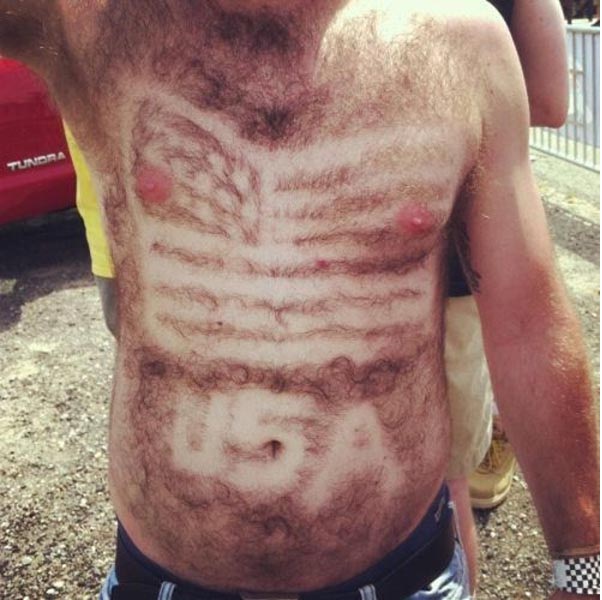 3.It is what you think it is

Yes this guy does actually have what you think he has shaved into his back and that is something that you thought you would never see. Surely somebody has done it as a joke on him and he is unaware of it because would you be walking around like this?