Amazing Packing Tape Art
Sunday, Aug 15, 2021, 6:51 pm
1.Who Do you Think You're Fooling?

Woman can say a lot with just one facial expression. And this may only be an illustration made with packing tape, but the look on the woman's face is priceless. Aside from the perfect details on both of their faces, the hat is the star of this piece. This guy will probably be sleeping on the couch tonight, though.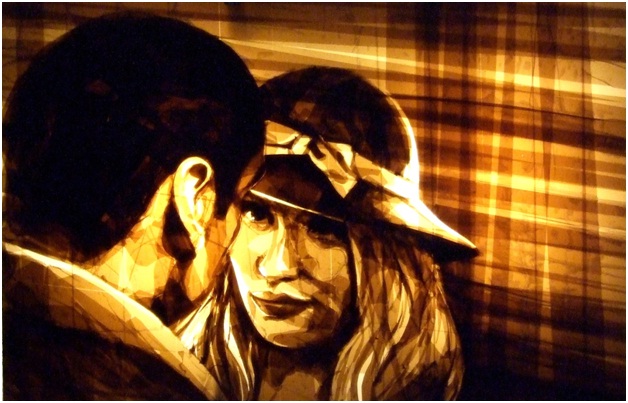 2.Faceless in the Hall

This piece is name 'I Shouldn't.' Though the woman with the coat in her hand has no face, it's obvious that she's conflicted about something. Much like the title, she is probably deciding if she should stay or go. There are so many amazing little details in this illustration - from the simple hallway construction, to the wrinkles on the maid's outfit.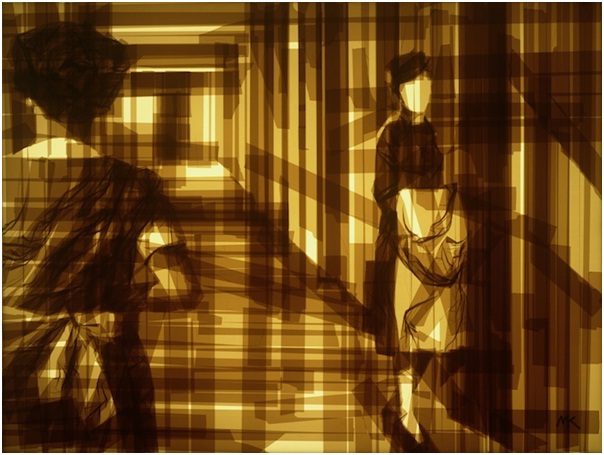 3.James and Ursula

This artwork is a recreation of a photo taken of actors Ursula Andress and James Dean. They were dating at the time and though he looks rather annoyed here, this is an exact depiction of the original photo. It was created using packaging tape on acrylic with translucent resin light box.