Absolutely Hilarious Elevator Notes
Sunday, Mar 21, 2021, 4:57 pm
1.Mind Of Its Own

So like a train, you would just stand there and wait for this elevator to appear? Sounds really strange and not a way that anyone should take an elevator. We hope that at least there is a light so residents can see where the elevator is in relation to their floor.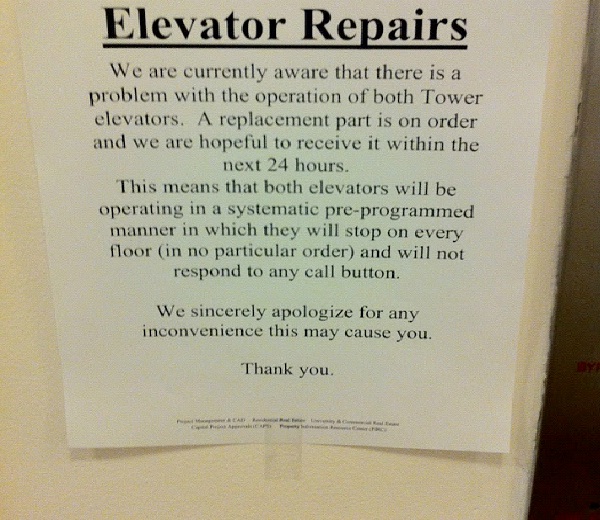 2.Work In Progress

A truthful note that most elevators should have. When an elevator is down, it makes life hard for most residents. Sounds like the elevator from the hit show, "Big Bang Theory," that has had a broken elevator since the series premiered. It's not fictitious, or funny, because this is true in some buildings in the real world.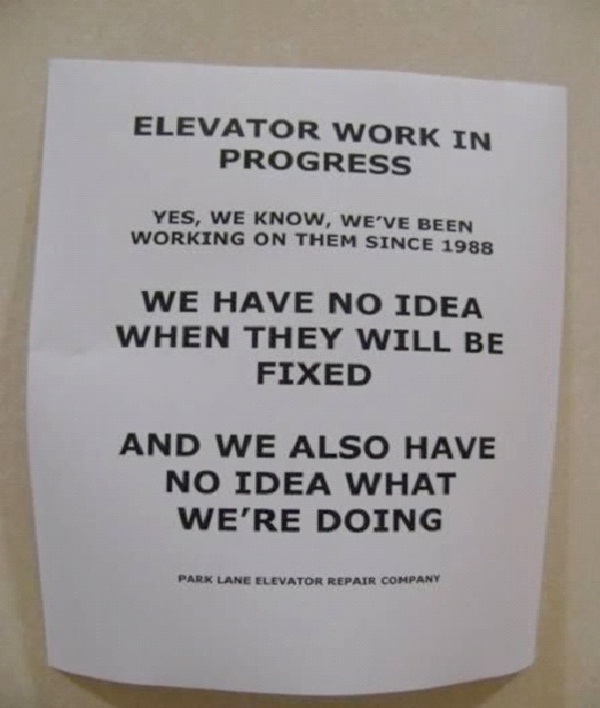 3.Elevator Farts

This is a true fact. Why is it that some people think it is okay to expel their gas in this small box? Do they think somehow it will dissipate within seconds? It seems most people think they can leave it behind and no one will know, or in worst case scenarios, people coming onto the elevator won't think it's them, after all, he who smelt it, dealt it.