Most Insane Dresses Ever
Saturday, Feb 20, 2021, 9:20 am
1.Oh look, a tent dress

This dress comes with a couple of purposes as you can wear it, although you need stilts to reach the ground, and it is also a tent if the weather closes in. Clearly it will also only come in one color, which is camouflage.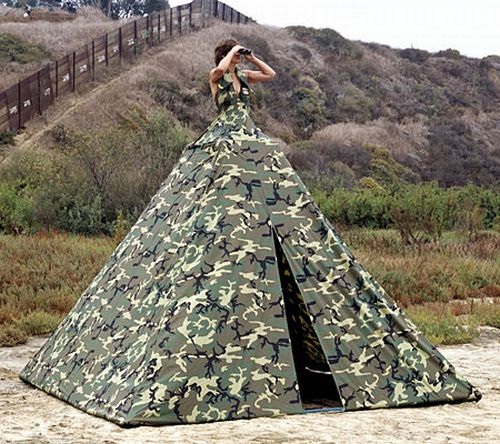 2.The octopus dress

This may as well be called the octopus dress, but how annoying would it be to walk around holding those things up all day? This shows that there are times where dresses are designed by people that are insane because who would do this?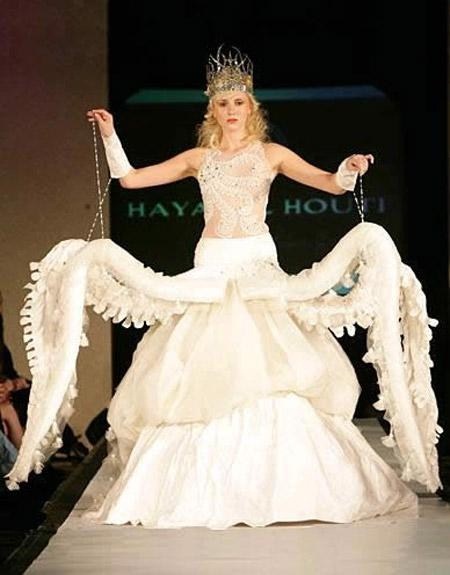 3.Just bizarre

OK so can you provide an explanation for this dress? It appears to have masks at the bottom and rolls of pastry wrapped around the face. Do you think that is exactly what was going through the mind of the designer?