Miley Cyrus 2013 Timeline
Wednesday, Aug 11, 2021, 9:33 am
1.On Saturday Night Live

Miley made fun of herself when she hosted Saturday Night Live. It's said that if you can laugh at yourself, you are a well adjusted person. Miley, donned in her teddy bear suit from the VMA Awards, took to the stage, twerking and sticking her tongue, and sexing it up on television.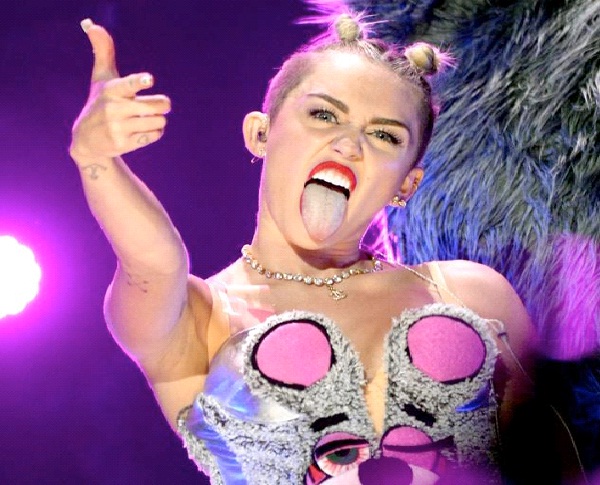 2.Miley Twerking Santa

Ending the year off with Santa, we think she may have gone from the naughty to nice list, after twerking for good old St. Nick. Dressed in a sequin red thong and belly baring matching top, Miley gave him the business, better than she did with Robin Thicke. After all, he's Santa.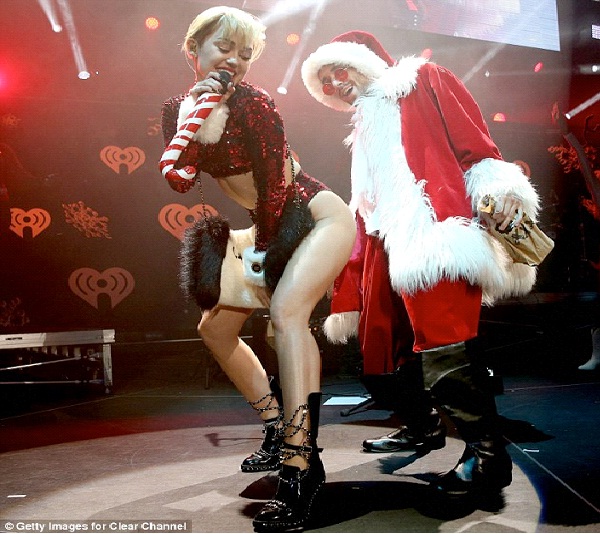 3.Split with Liam Hemsworth

Miley made news again when she announced her split from her fiance, actor Liam Hemsworth. The two were engaged for over a year, but decided to go their separate ways. Speculation is that Miley had changed so dramatically in the last year, she was hardly the same girl he proposed to.