People Balancing Themselves At Crazy Places
Thursday, Jan 28, 2021, 8:07 pm
1.The hamster wheel

This looks like he has climbed on top of the hamster wheel, but of course the hamster wheel is at the top of a cliff face and you could easily end up plummeting off. On second thoughts it is probably better to be the hamster.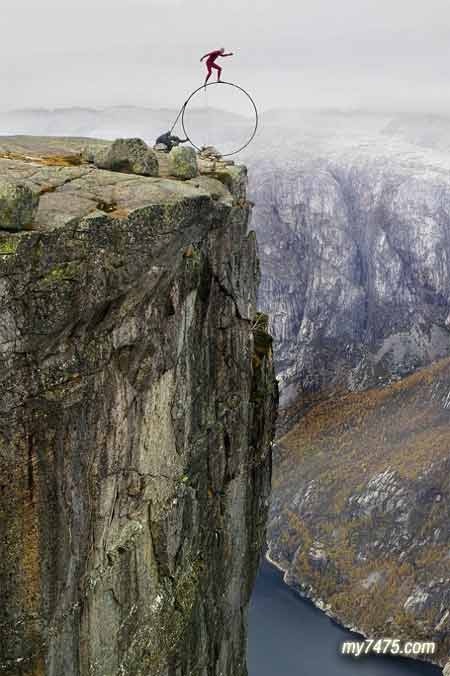 2.Just why?

The big question here has to be just why would you go and put yourself through this? At what point do you decide you need to do this in your life? Surely he is single because his wife would be having a number of heart attacks on a weekly basis.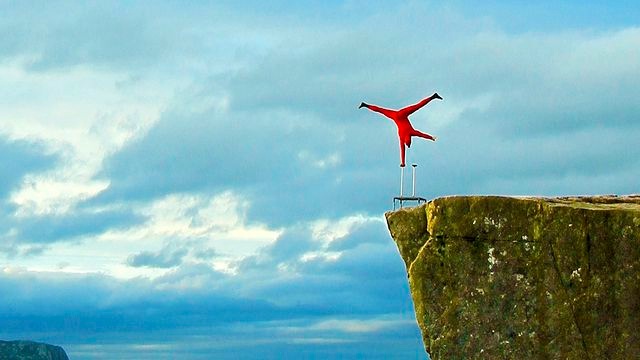 3.Just so wrong

Clearly one guy lost on rock, paper, scissors and had to go on the outer pose because if they fall from each others hold, then the other guy is just going to fall back onto a bush. However, the other guy is going to have to wait some time before he hits any kind of ground again.