Scary Deformed Animals
Wednesday, Aug 11, 2021, 5:49 pm
1.Featherless Rooster

This is what happens when a few students decide to play 'Mad Scientist.' This featherless rooster was bred at Hebrew University in Israel. The rooster appears to be inside-out and that huge bulge underneath its next looks like a bad case of gout. With any hope, this rooster is just lounging around and not breeding any offspring.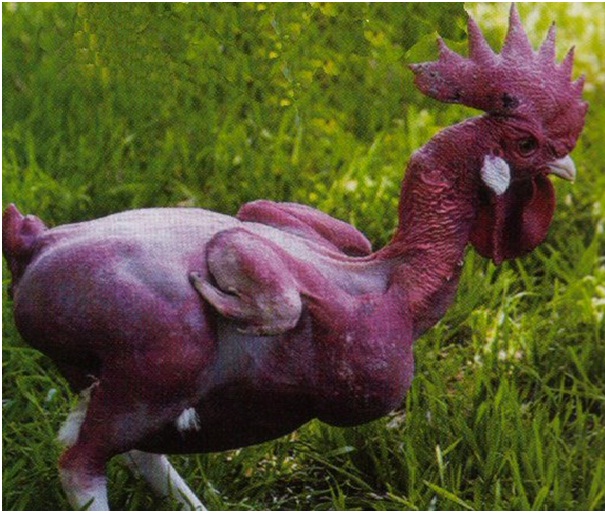 2.Deformed Dog

This pitbull is named Picasso and comes from New York. It has both a scary yet helpless presence. Pitbulls are often seen as terrifying dogs, and being that this one is deformed, it only adds to that perception. This dog's mouth area is completely deformed, making it problematic for the animal to eat.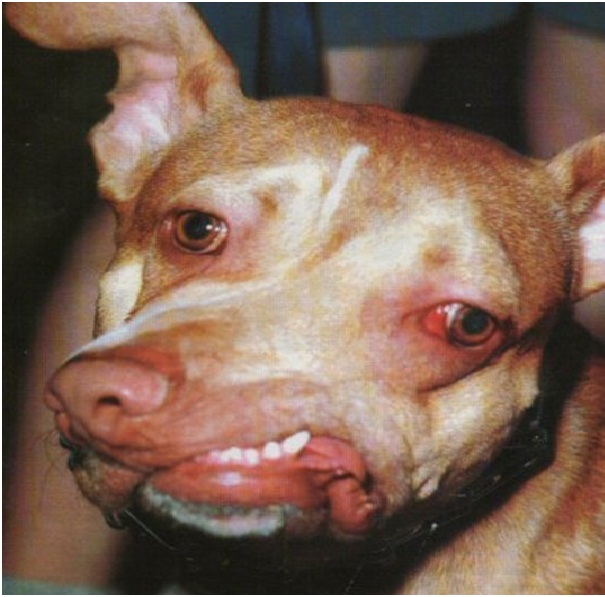 3.Deformed Calf

This calf looks like it was slaughtered and then left to die. As much as this animal seems like it's ready to be brought to the butcher, it's actually just a deformed calf. The animal is so mutated that it is completely unrecognizable. The only recognizable aspect of the calf is its legs; everything else just looks like raw meat.