15 Disney Employees Confess The Craziest Thing They Have Witnessed At Work
Sunday, Aug 15, 2021, 4:06 pm
Are you planning to visit Disneyland or Disney World? If yes, you got to read these crazy stories. The topic is a collection of crazy incidents happened at Disneyland and Walt Disney World Resort, shared by Disney employees. It helps you see Disneyland from a whole new perspective! You also get to know how it feels like to be a Disney employee!
1.This Shocking Announcement

I was working in the kitchen at Cinderella's castle when this family of 4 came in for their dinner. About half way through the dinner the husband politely stands up and taps his glass for attention. He announced that his wife of 15 years had been cheating on him for over a year. The entire place stood still in shock. He motioned for his kids, paid the waitress and left the wife crying at the table.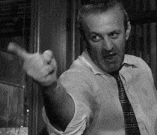 2.This Cold Hearted Lady

I don't remember what attraction it was for, but once a little boy from Make-a-Wish got to go to the front of every line. This one lady saw it and bitched so loud about how this little trash kid didn't deserve to cut in lines and a bunch of other bullshit. The look on the boy's parent's faces was nothing but nightmarish heartbreaking shit.
Told the lady to get out of line and stop being such a bitch, explained that the kid was with Make-A-Wish. She apparently didn't care and asked for a manager. Bitches to the manager. She is banned from WDW.

3.Tinkerbell Put Herself in Trouble

I worked ODV (outdoor vending). One night I witnessed 'Tinkerbell' get stuck on her wire above the castle during the fireworks show in '05. She/he almost got burned up by those fireballs during the Indiana Jones portion of the show. They eventually turned off the spotlight on her, and she just hung there until they were able to reel her in back to the Matterhorn. Lol