15 Disturbing Images You Never Want To See
Thursday, Aug 20, 2020, 11:03 pm
We bring you some craziness from around the world, jam-packed in 15 pics that will make you yell "WTF!". If you are a neatness freak, or good at organizing things, you will remember these images for a long time. Nevertheless, these images are a sign that there are always two kinds of people on this planet.
Scroll your way down to check out these images, but do not yell at us for showing them to you.
1.This Messed up Toilet Roll

Oh yeah! Things like these do exist on the planet here and there! Nobody knows what on earth is going on in the minds of people when they actually do stuff like this. What a waste! We really hope the person who took the snap of this crazy toilet roll rectified it way before he or she yells 'Oh sh!t!'.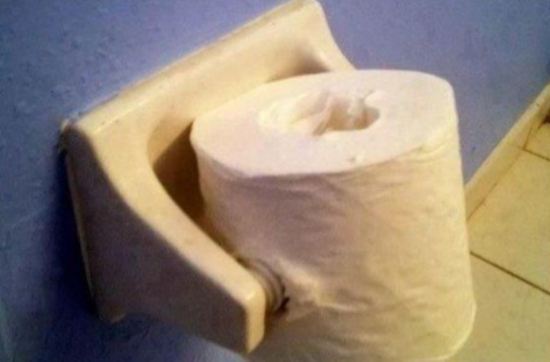 Source