Top 15 Weirdest Cars
Friday, Aug 13, 2021, 3:30 pm
1.Clear horse box

This is a very different type of horsebox, but at the same time it is actually very cool as it just lets you see all of the workings with the vehicle, so at least from that angle it is interesting. The horse can of course see what is going on a lot easier as well, so the horse will be delighted with this design, but surely you would feel a bit naked driving it?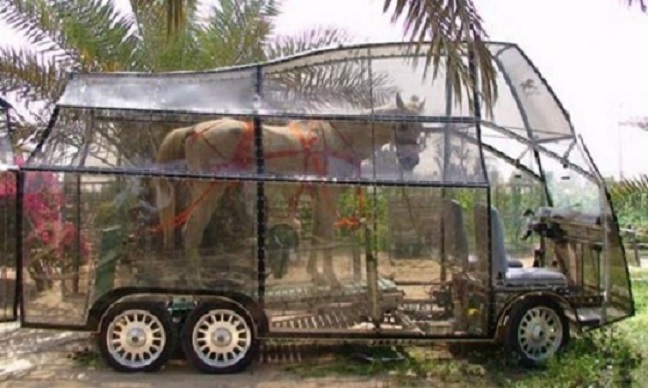 2.The gargoyle

This is a car that will scare the life out of people that see it coming up behind them as they will not be used to seeing gargoyles on the road. This car must have taken an absolute age to create and surely the light will just bounce off it making it difficult to drive, as if the handling will not be difficult enough to start with, and you cannot imagine that it is fast either.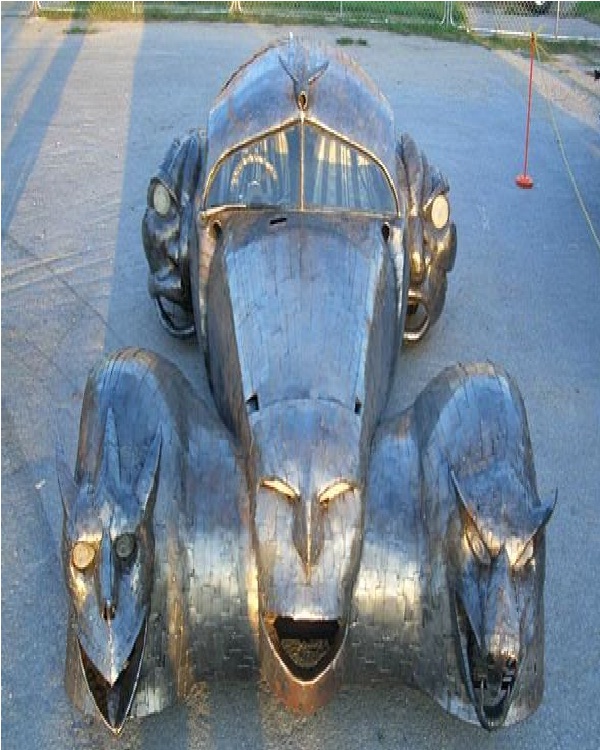 3.Floppy disk

For some very strange reason this guy has decided to turn an ordinary car into one that pays homage to the floppy disk. Every single surface has been covered in them and as you can see he has at least tried to get some kind of pattern going, so there has been some thought put into it, but at the same time you would be embarrassed to actually be seen driving this.