15 Scary Halloween Dishes That Will Scare The Life Out Of Your Guests
Wednesday, Aug 26, 2020, 11:37 am
Halloween is all about scaring people. The more you scare them the famous you are! Costumes are one good way to do it, but you shouldn't forget about treats! Special Halloween treats or dishes make you even more popular. You might have already seen them here and there. Have you ever prepared a spooky Halloween treat? If not, you should give it a try! Here are fifteen Halloween-inspired dish ideas that should help you make one this Halloween!
#15 Coconut Kiwi Panna Cotta


If you ever see an eye this huge in-person, it would be best to run as fast as you can in the other direction. This frightening dish is called a Creepy Coconut Kiwi Panna Cotta. According to the recipe, the white is a coconut panna cotta, the iris is a slice of fresh kiwi, the pupil is made out of raisins, and the blood is just a raspberry coulis.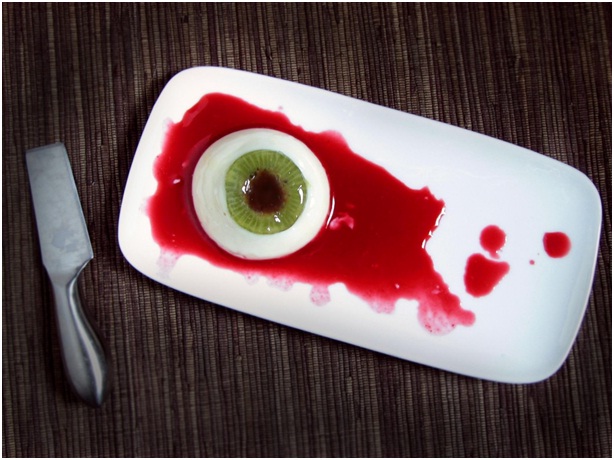 Report