Best Moments From The Big Bang Theory-The Space Probe Disintegration
Sunday, May 3, 2020, 5:30 am
Episode 12(The Space Probe Disintegration) from season 8 was aired on 8 January 2015 had some very funny and special moments. My personal favorite was when Leonard and Sheldon started crying all of a sudden. Here are 12 Best moments from The Big Bang Theory-The Space Probe Disintegration episode..
#5 Son Of A Biscuit Again


This one is epic. So Sheldon is annoyed over the store who doesn't have a free wifi in 21st century and wants to call the their corporate office but during this conversation he again forgets that the phone doesn't have a signal and can't make a call.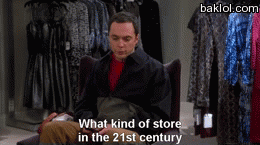 Report