15 Tiniest Houses Which Are Small From The Outside But Big On The Inside
Sunday, Aug 16, 2020, 11:44 pm
These houses which look too small and too simple from the outside are all geared up to give you a big surprise. These small yet beautiful houses are indeed big and quite spacious from the inside, with comfort on par with regular size homes. Wait no longer and have a quick look at 15 of the world's smallest yet more spacious houses from around the world.

1.This Billboard House is a Great Idea

It is just a small piece of living space that is carved completely from wood, just around a billboard. It looks small from the outside, but it looks spacious and comfortable from the inside. Who lives in houses like these anyway? We are not sure either, but we feel ideas like these could help homeless people have better shelters.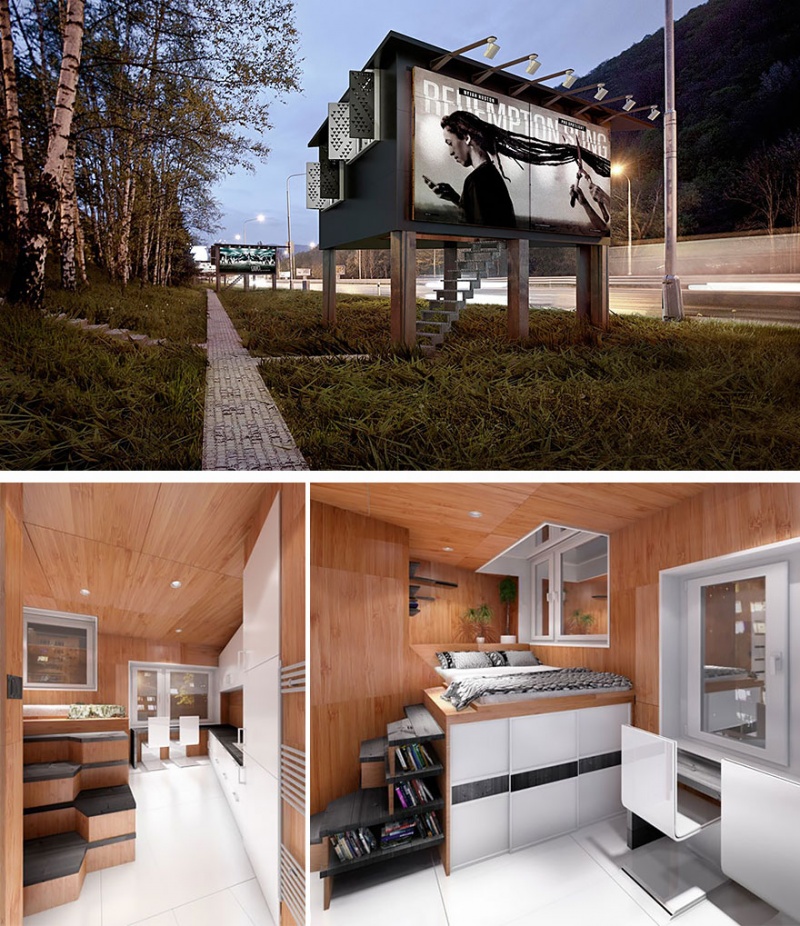 Source