Strange People At McDonalds
Sunday, Mar 28, 2021, 10:24 am
1.Horse Head

When it comes to an eclectic atmosphere, this surely ranks high on the late night stoner food run list. we have a crazed black man in his kid pajamas, a couple of frat boys, but topping it off with a half human, half ass right before your eyes. Never enter the premisses without your cell phone camera.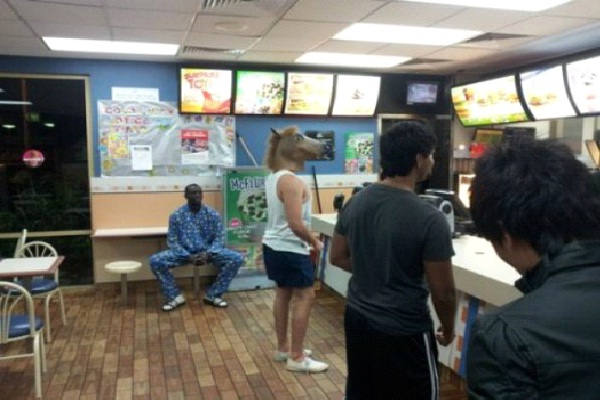 2.Strike A Pose

Move over Errol Flynn, because there is a new form of seduction in the house. What girl could say no to any romeo with this kind of lack of self awareness? Better super size it for this fella. Its a wonder what the person waiting in back of him is thinking while witnessing this. "I knew I should have went to Burger King!"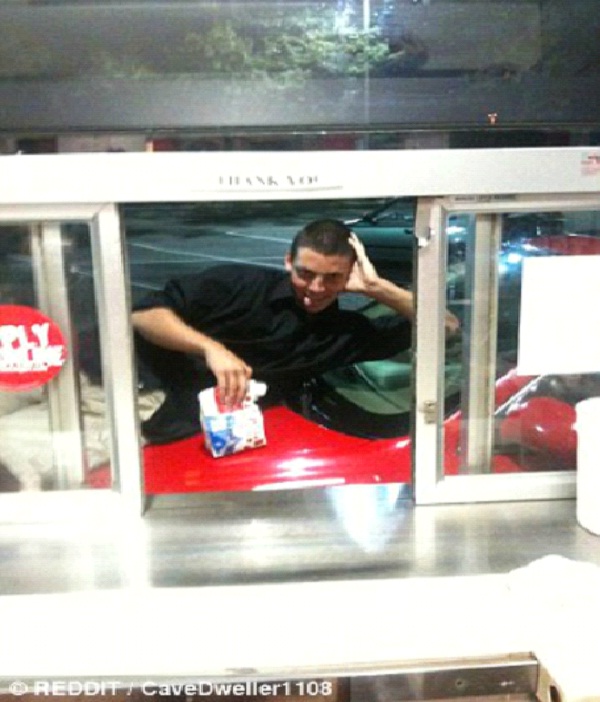 3.Got Enough Fries

Looks as if these people haven't had a McDonalds fries in a while. These kids obviously have control over their parents and not the other way around. You know you are in a classy joint when they will even serve this many pounds of such crap. Of course there is pounds of candy for desert coming.