Scariest Warning Signs
Tuesday, Aug 10, 2021, 7:23 pm
1.Scary Dog

This sign is one of the best, and most truthful. It makes you think and deters anyone who thinks they can get around the guard dog, or outrun it. Three seconds is pretty quick, it's about the time it takes to say A-B-C. Can you run that fast, and would you even want to try?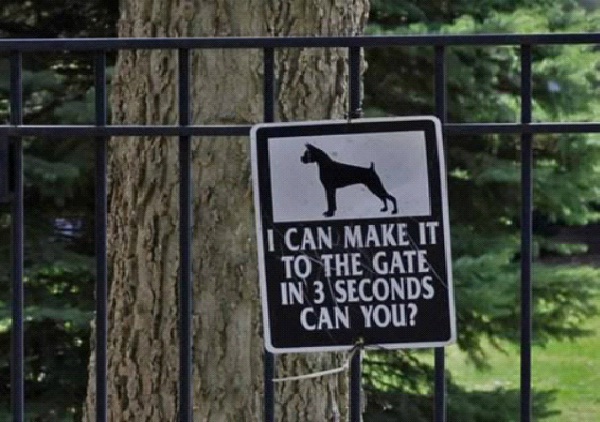 2.Instant death

Now how can anyone pay the fine if they die? A weirdly funny sign that would be hard to take seriously, however it should be highly effective in keeping away those who had any inkling of touching those wires. The bigger question is why there is a way for anyone to touch such deadly wires.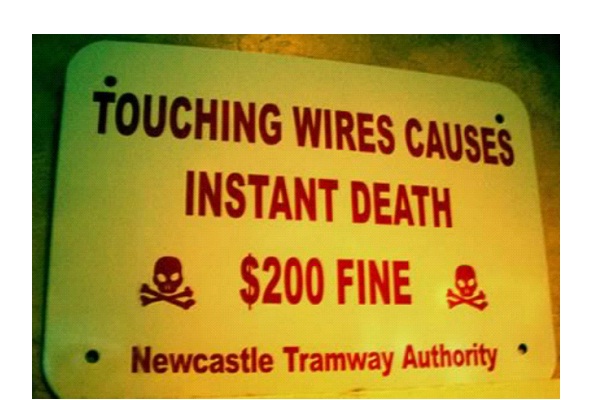 3.Leftovers Fed To Dogs

A pretty horrid result for anyone trespassing on this property. Not only will they be shot, but their bodies will be mutilated in many ways, and then if that isn't enough, their carcass will be fed to the dogs. Hey, at least they'll boil you so that the dogs get some tender meat.