Hilarious Pics Of Girls Being Drunk And Passed Out
Thursday, Aug 12, 2021, 7:33 pm
1.Back to the drawing board

You see this is what happens when you get drunk alongside other drunk friends. This girl has passed out to such an extent that she has been stripped half naked and then drawn on without waking up. Boy is she going to be ill in the morning.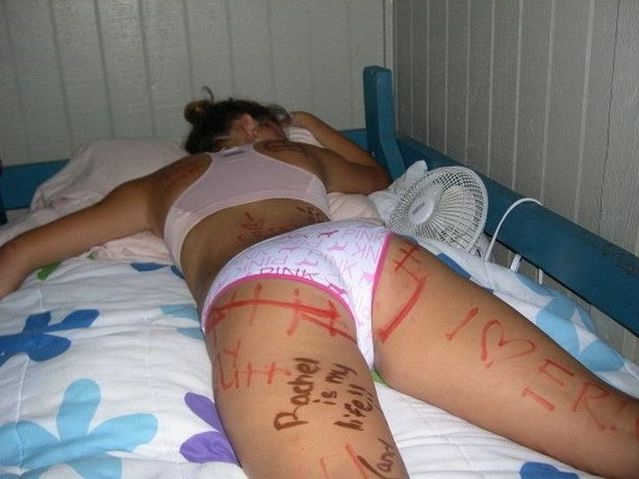 2.Get it in the toilet

Why has she decided that the bathroom floor is so comfortable? Ok we know that she is playing it safe since she will probably be sick, but it is just not a pretty sight.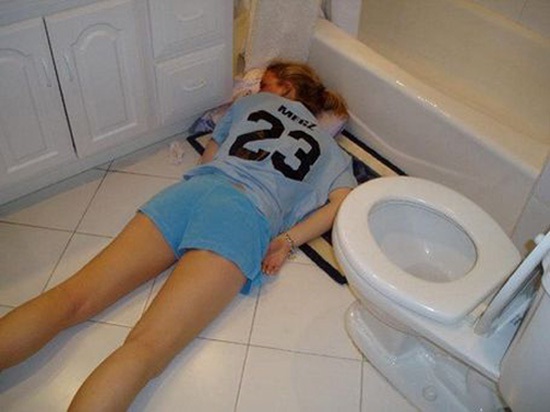 3.Dragged along

Is there no shame in the world now when women are getting so drunk that they end up like this? What happened to the days of them being the fairer sex? Instead, it is now all about getting drunk no matter the consequences as we see here.