Hilarious Fortune Cookies
Tuesday, Aug 10, 2021, 9:33 am
1.Invisible Lover

Sometimes when a fortune is too specific and can blow the whole thing. The cookie maker couldn't possibly know who would get this cookie and who they would be sitting across. Come on, keep it plausible, or the fun is just baked right out of the cookie. After all, the cookie themselves are not the most full flavored cookie you've ever tasted, right?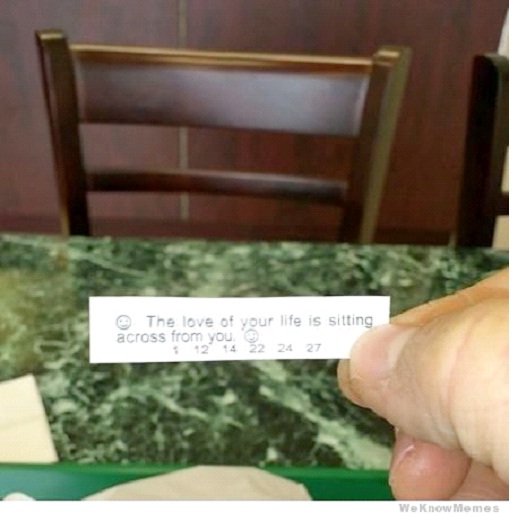 2.Trapped In A Fortune Cookie

This is a cute, harmless fortune that makes fortune cookies fun. You would never expect to get that as your fortune. Many people hold onto the fortunes that they get, sometimes for years and years, to see if any of it came true, but we know it's all power of the mind.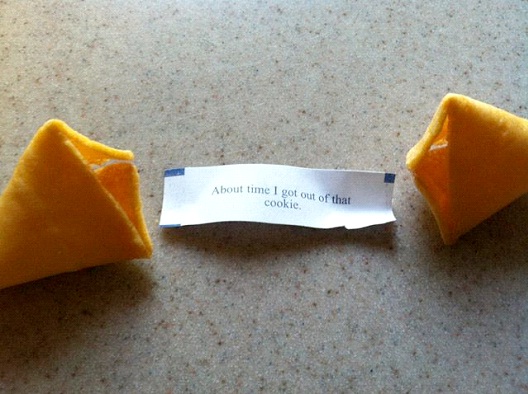 3.Play The Stock Market

The worse fortune every, especially in our tough economic times. It is never fun when a fortune cookie gets it so wrong, nor is it fun, when a fortune cookie tells you to gamble. What's next? Fortune cookies that tell us to drink and smoke marijuana? Well, if the cookie says to.