Disturbing Google Street Views
Saturday, Aug 14, 2021, 7:40 pm
1.Before or After?

Was this guy off to shoot someone? Or had he already done the dirty deed. One wonders what Google street images do in a case of a gun wielding maniac, but you would guess it would involve filming the next part at high speed just to get away from him.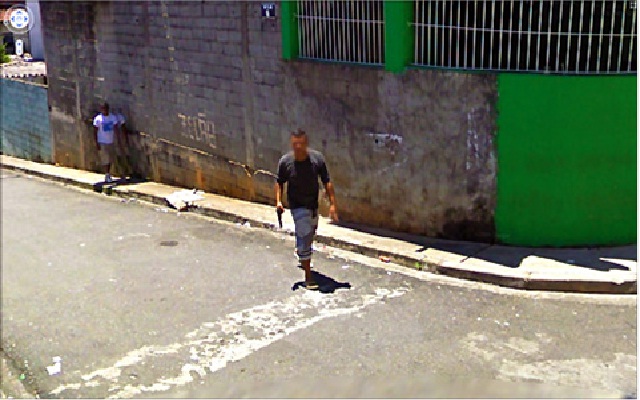 2.Just Around The Corner

Just think a street or two away from you there could be a massive bear. The worst part of this Google street view image is that these two guys don't look all that much in charge, so you are just glad that it is a stuffed animal or this image would have been completely different.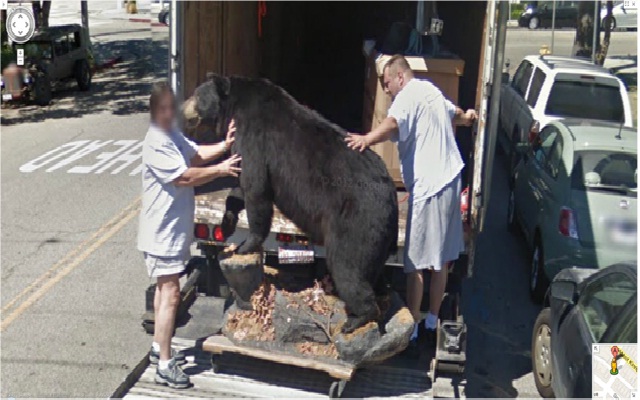 3.Peeing In Public

When you have to go you have to go. Really though? In a shop doorway with your pants near down to your knees. This disturbing image of a guy getting relief is purely shocking, even the clown banner looks suitably surprised.