15 Cutest Disney Tattoos That Will Make You Want To Have One
Saturday, Aug 14, 2021, 7:24 am
Choosing a tattoo is a tough job. There are far too many tattoo categories to choose from. Abstract designs, flowers, cartoon characters, quotes,
3D Tattoos
, what not!!! Tattoo research is an exhaustive job. The rule remains same, though. The tattoo has to be creative, understandable and neatly-inked otherwise; it may lead to
tattoo disasters for the internet to laugh about
. Disney cartoon characters are also a popular tattoo choice. Cartoon character tattoos reflect playful nature of a person. Here are fifteen Disney tattoos that look too beautiful.
#1 Ariel And Eric


Ariel and Eric are together forever thanks to this girl. It's double the fun when you get two tattoos that fit together like puzzle pieces. Alone the tattoos are very well done, but when they are shown side-by-side, you can't help but go "aw" at the pair smooching. However, from these two ink jobs, it does seem like Ariel is making more of an effort than Eric.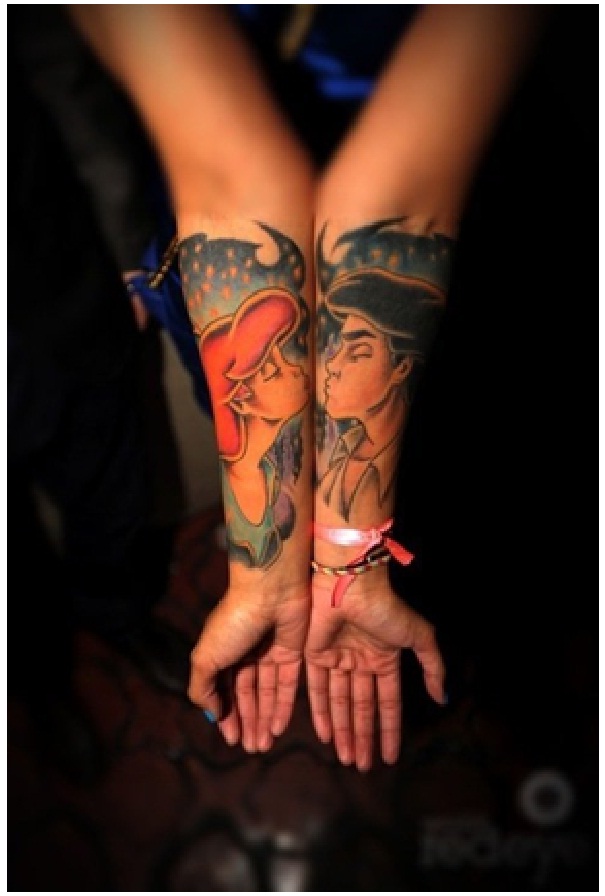 Report