15 Awesome Innovations That Simplify Everyday Life
Saturday, Jul 9, 2022, 10:10 pm
Innovations need not be majestic. Innovations may not always be about inventing some big thing. In fact, innovations can be small, as they perform cool hacks to simplify your daily life. Let us show you 15 cool innovations that make you want to own them instantly. Are you ready?

7.Baby Shower Cap is a Cute Little Innovation

Never ever let shampoo or water get into the eyes of your baby with this cute innovative shower cap. This is a real 'no more tears' product, which is cheap as well. All the mommies who are finding it hard to bathe their babies heads, this one is for you. This baby shower cap looks cute as well.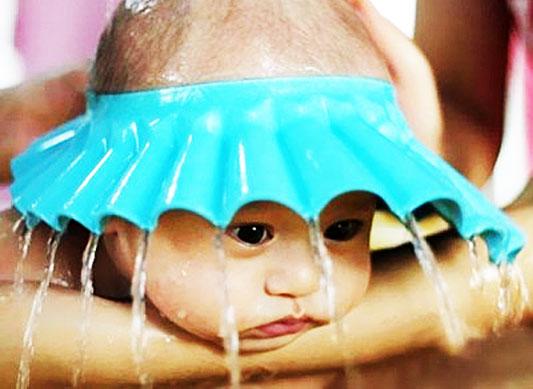 Source