Top 15 Cheerleading Fails That Will Make You Lol
Sunday, Jul 3, 2022, 12:07 pm
Cheerleading is fun. Cheerleaders are pretty! Only after you see these cheerleading fails pictures you will realize cheerleading is not an easy job, and it isn't really for everyone. Do you know cheerleading is predominantly an American culture that spread to the other countries in the recent years? The history of cheerleading goes back to the 18th century. As expected, organized cheering first started in American colleges, as girls back then were trying to cheer their college sports teams. Over the years it evolved big until it became a profession. Check these fifteen cheerleading fails, and we bet you will laugh out loud at them!
#4 The Hand Position


This image appears to show the way in which they encourage the girl who goes up top to actually get up there. The fact that one girl appears to be giving a helping hand to the other in order to propel her just adds to the image and you know that she is going to shoot up onto their shoulder like a bullet out of a gun.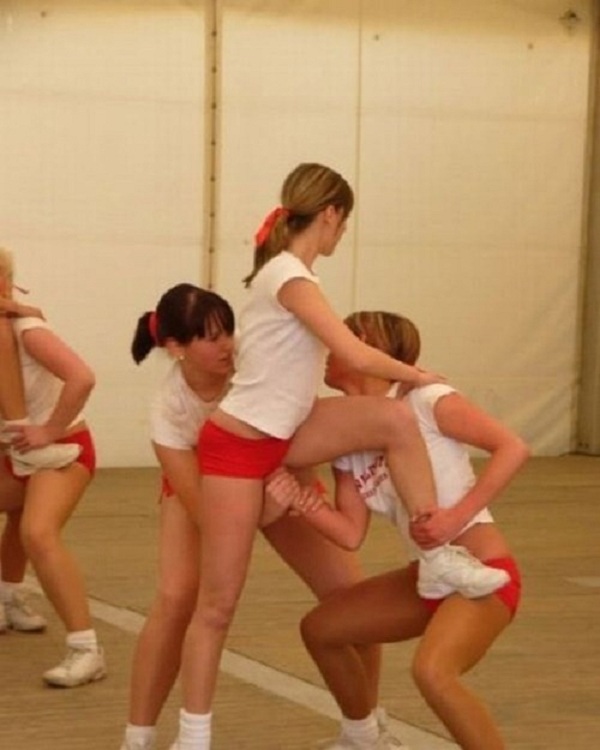 Report