Pictures That Will Make You Say "Oh The Irony"
Tuesday, Aug 17, 2021, 8:57 am
#3 Training Your Dog


The irony of this picture is priceless. Seems that some pet owner had an out of control dog and bought this DVD to help train his crazy canine. However, it doesn't seem like the owner got to business quickly enough, because Fido got to the DVD first. Hopefully he absorbed some of the training.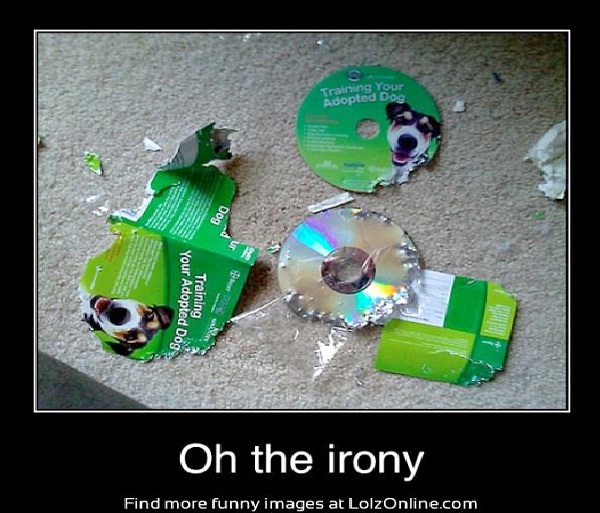 Report