Hilarious Roller Coaster Moments
Sunday, Jan 3, 2021, 9:54 am
1.Scared much?

Well do you think that the woman in the black t-shirt is scared? Her face is an absolute picture and it is that distorted that we would have no idea what she looks like normally.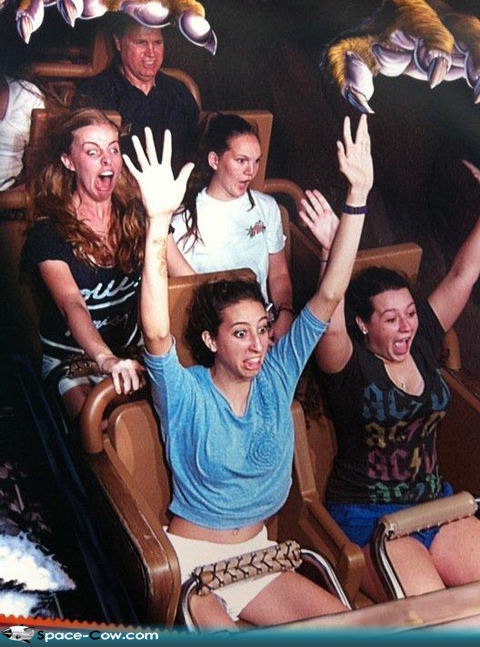 2.Moments Caught on Camera

These guys are showing their actions and face at their most stressed out moments. At least the guy in the red would have you in stitches of laughter when he is stressed!
3.Any One for a Cup of Tea?

The nerds roller coaster ride. These guys look cool calm and collected during a ride although the coolest guy has to be the black dude who is just giving a simple thumbs up.