12 Craziest Slippers You'll Ever See
Friday, Aug 13, 2021, 11:37 am
We aren't certain if you'll find wearing these slippers comfortable, but we firmly think the weird footwear should appeal to those souls who always crave for something new in whatever they do! The slippers do look cute, but they also look a little odd to the liking of an average person. Take a look at 12 of the craziest slippers we found on popular e-commerce websites. All the slippers look funny, but the penis-shaped pair looks insanely hilarious!

#3 Scary Spider Slippers


Here comes the freakiest pair of slippers on the topic! They are huge. If you have arachnophobia, you better scroll down to see the other pair of slippers or else you may get nightmares! Gosh, look at their hairy legs. Putting your feet in the slippers isn't going to be a nice feeling. The worst of all, you may well fall if you step on one of those long and loosely hanging legs. There is no doubt that they are crazy to look at, but owning a pair? Well, we can't do that! What about you?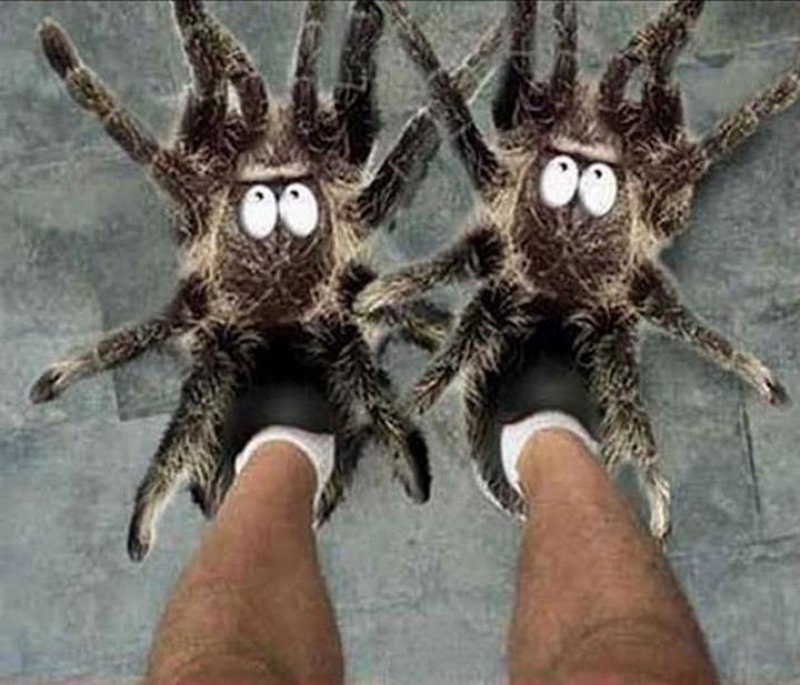 Report