15 People Who Had One Job And Failed Terribly At It
Wednesday, Aug 19, 2020, 9:53 pm
We all make mistakes. Unfortunately, some people fail at times when they should not. Their fate doesn't end there, as it often attracts a camera somewhere nearby to catch the 'fail' moment, so the rest of the world can see and laugh. Nevertheless, these failing people have one job, and failed terribly at it.

1.Second Biggest Sinking in History after RMS Titanic

Whoever made this phone had one job. The one and only specialty of this phone should be its water floating feature. The phone, however, sunk in the water, and sat there like a dead duck (even dead ducks float)! While people are laughing at this public display of shame, Dick Smith has been called in for an urgent meeting with his team.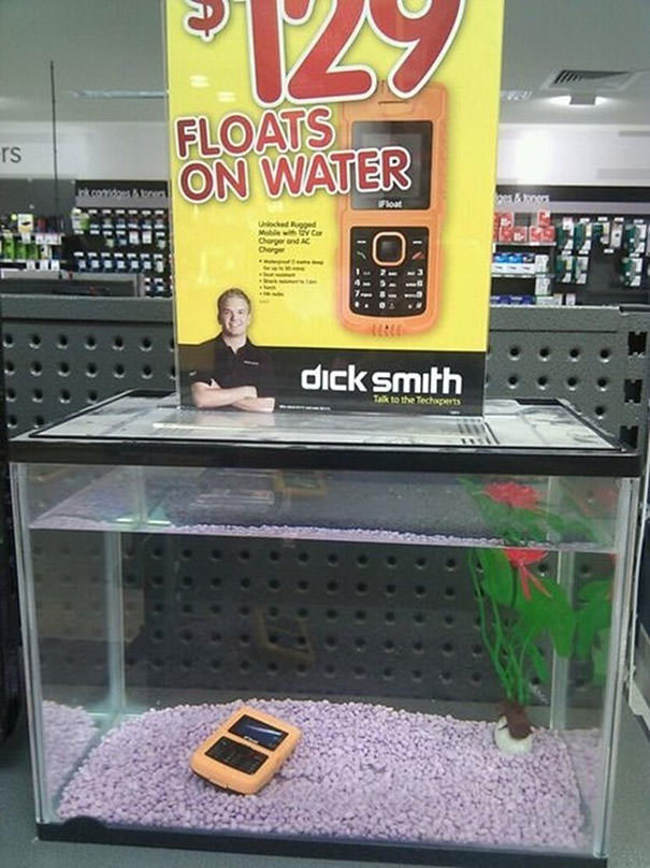 Source