12 Best Miley Cyrus Memes That Will Make You Feel Bad For Laughing
Friday, Jul 15, 2022, 11:01 am
Miley Cyrus is one of the most talented performers in the show business right now, and she has been among the most controversial stars as well. When we saw her portraying Hanna Montana, she was a cute little young girl who could win the world with just her smile. What she has been doing lately on her stage shows is absolute crass and brilliant at the same time. If Olympics Committee were to recognize twerking as a sport,
Miley Cyrus
would surely stand a strong chance to win gold! These 12 Miley Cyrus memes show what the butt-jiggling entertainer is up to lately!
#4 Miley Cyrus Has No Butt To Twerk!


Thank heavens, Miley Cyrus does not have a big bubble butt, or else she would have shaken the entire globe with her "asstounding" dance moves! How much flesh does she exactly have on her coccyx a.k.a. butt bone? Apparently, Miley Cyrus booty appears flatter than a pancake. There's good enough space between her butt cheeks to park a space ship effortlessly! Going by the picture, the raw chicken seems to have a big and rounder butt than Miley Cyrus! Ew, the resemblance is uncanny!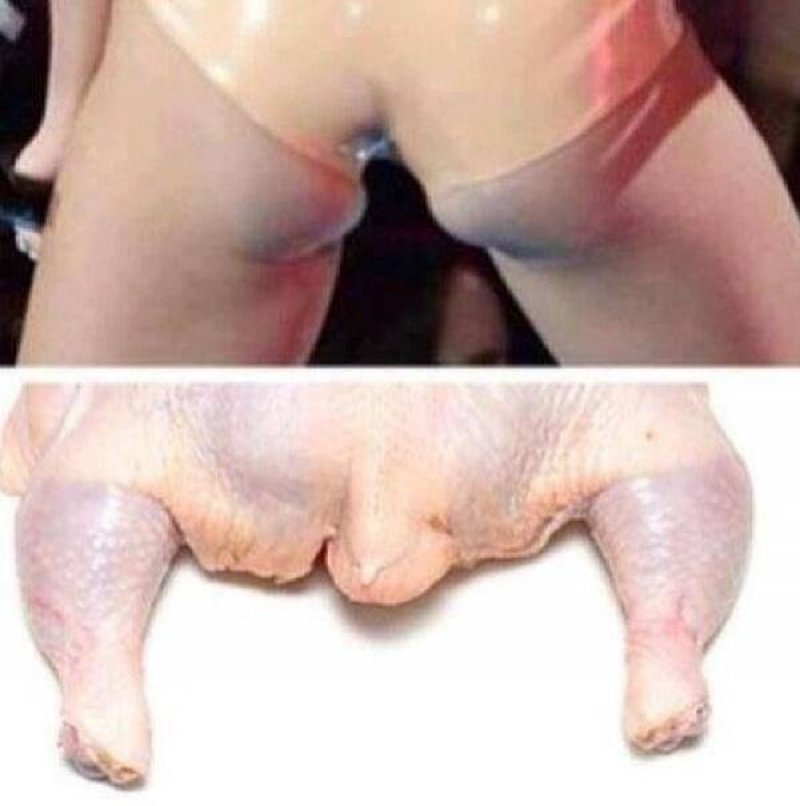 Report