Bizarre New Year Traditions Around The World
Friday, Jul 8, 2022, 7:00 pm
Have any plans for this New Year's Eve? No? Then read these crazy and funny New Year traditions people around the world follow. I personally liked #5. Read on below...
#13 Dressing As Widow


In Ecuador, New Year's eve is celebrated in a really amusing and joyful way,Â? Men dress haphazardly in drag (clowny looking make-up, cheap colorful wigs, very hairy legs in miniskirts) representing the "widow" of the year that has passed. See the image below.
Source
And that's not at all they walk on the streets in this attire and stop the cars passing by and do a small dance for the people in the car and the drivers are forced to give some coins for their performance and to let them go.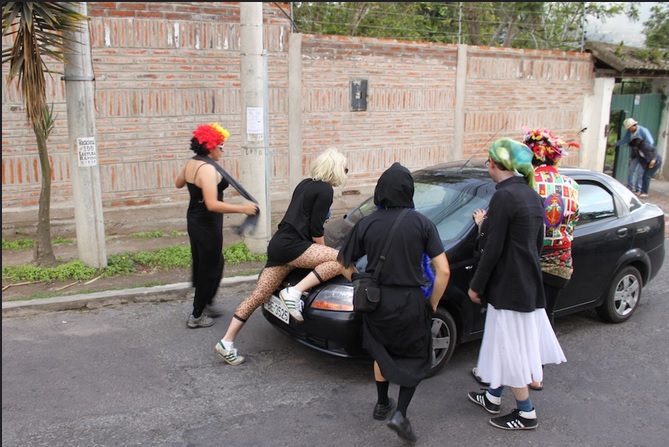 Source
Report