Bizarre Church Names
Friday, Aug 13, 2021, 3:39 pm
1."Run For Your Life?"

This one is a doozy. What kind of church or ministry names itself, "Run For Your Life?" It makes it seem as if the only thing someone can do about a problem is to run. Their motto, "Let The Weak Say I am Strong," doesn't exactly jive with the name of the church.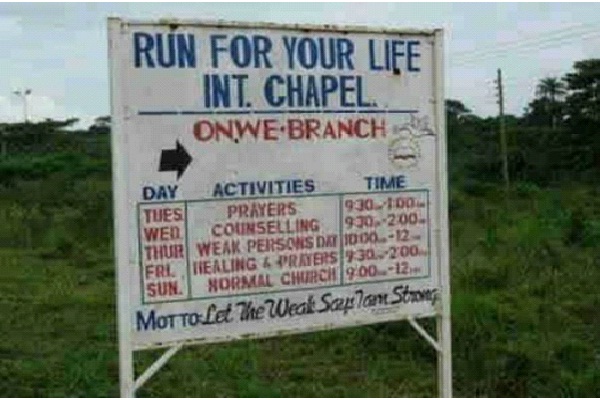 2.The Church Of I am That I Am

This church may very well be the Church of Dr. Seuss. With a name like "The Church of I am That I am," we have to wonder what its all about. It does have a great message in stating that you are what you are, but a strange name nonetheless, said Sam I Am.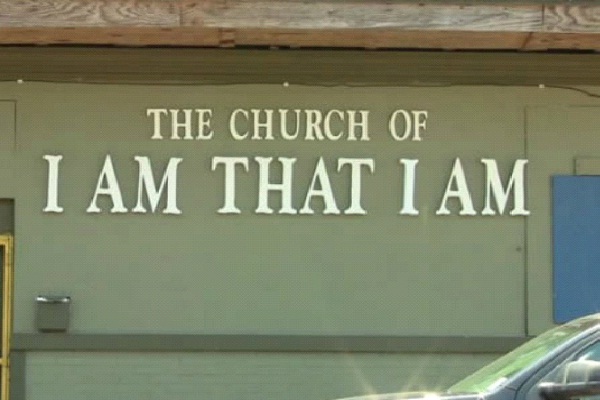 3.The Cowboy Church

This is a cute sign for a church that seems to be dedicated to cowboys. A nice plays on words with a great meaning behind it. Weird though how the cowboy has a noose around its neck. What does that symbolize? Are they rounding up souls, or lassoing souls for capture?